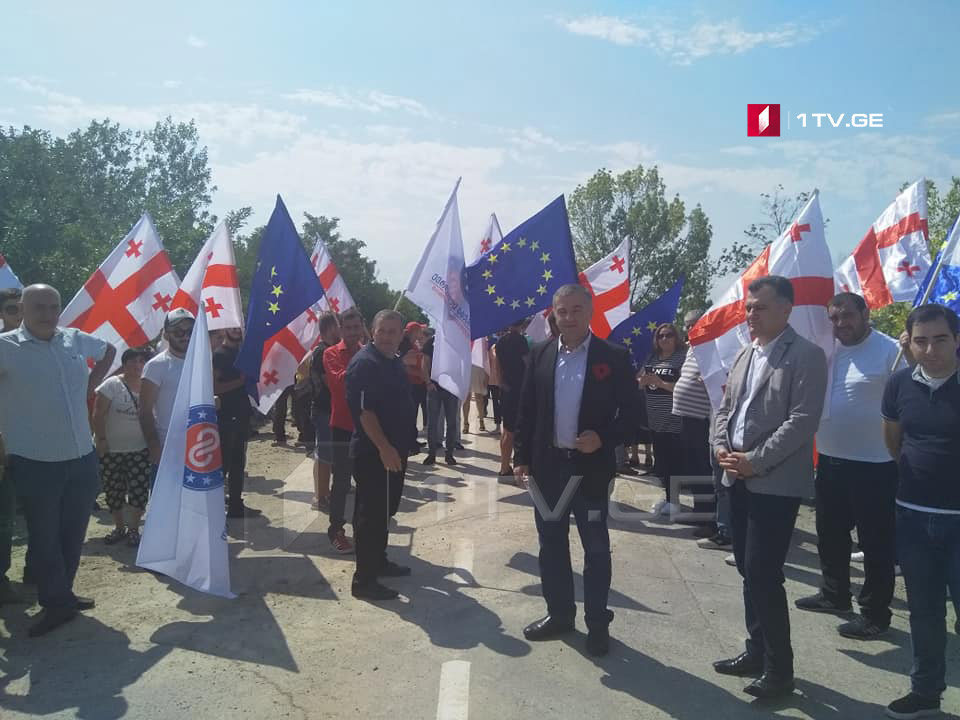 Members of European Georgia hold protest against Russian occupation
Davit Bakradze, Presidential candidate of parliamentary European Georgia Party and his supporters arrived at the occupational line in Ergneti village together with locals to protest against Russian occupation in connection with the 10th anniversary of August 2008 Georgia-Russia war.
"Georgian people have to walk one kilometer starting this point to restore territorial integrity of our country together. People who gathered today here say no to occupation," Bakradze stated.