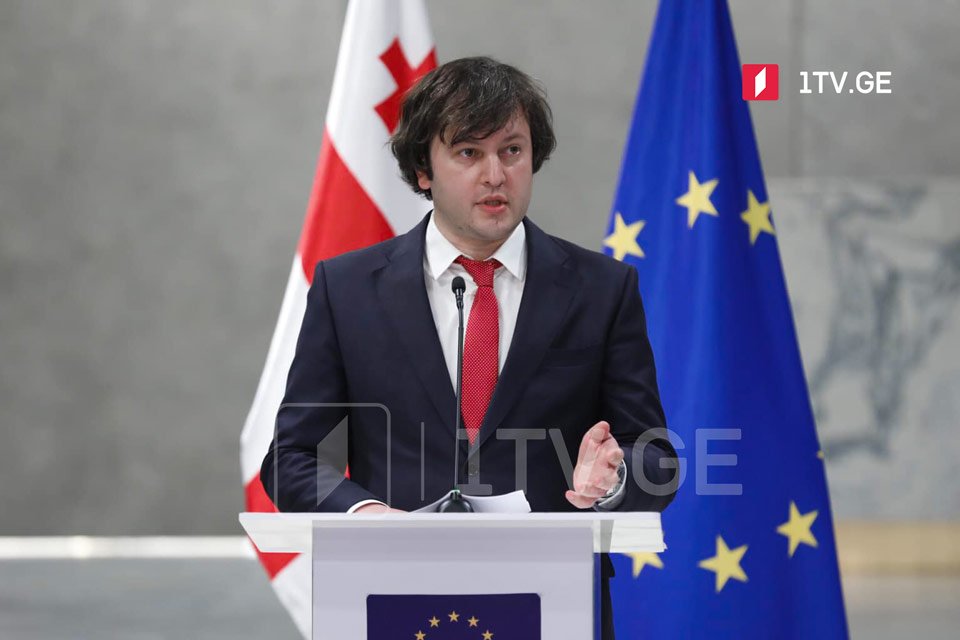 Melia insulted EU that needs appropriate response, MP Kobakhidze says
The ruling Georgian Dream (GD) party Chair Irakli Kobakhidze explained yesterday's strife with United National Movement Head Nika Melia outside the EU Delegation Office in Tbilisi.
MP Kobakhidze claims Melia meddled live on TV and insulted him while being interviewed.
"Similar misconduct must be responded to, though the response should be violence-free. We urged our activists for restraint yesterday," Kobakhidze said.
Kobakhidze dubs GD activists reaction "natural" as the fact "outraged" them. "But when I urged them to unwind, they calmed down."
"Nikanor Melia, first of all, insulted the European Union, which needs an adequate response. It is clear that Melia often plans and prepares such provocations in advance. Melia had the gall to do that yesterday to the EU Ambassador. EU Ambassador's prompt response was paramount. All the more, he (Ambassador) is responsible for Melia's release, among others. He (Melia) is a notorious criminal," Kobakhidze added.
Nika Melia, Chairman of the opposition United National Movement (UNM) party, and Irakli Kobakhidze, the ruling Georgian Dream (GD) party Chair, traded insulting remarks for several minutes in front of the EU Delegation Office in Tbilisi on September 23. Melia called Kobakhidze 'slave' and got 'scoundrel' in return.
The confrontation occurred as the EU Ambassador Carl Hartzell was holding separate meetings with the ruling party and the opposition yesterday.