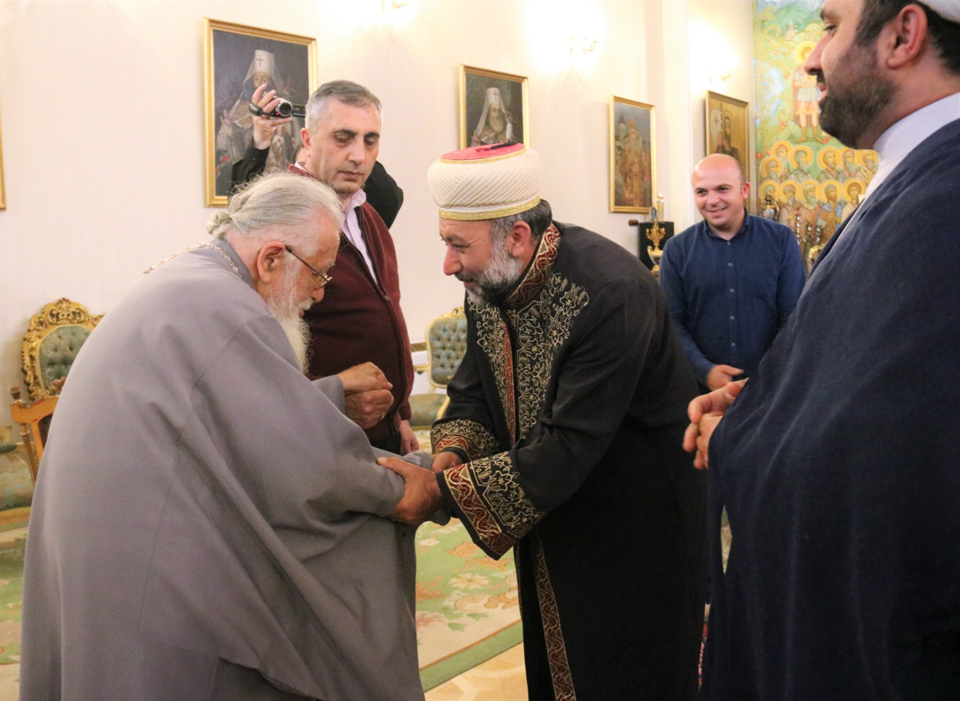 Meeting held at Georgian Patriarchate over Davit Gareja issue
A meeting was held at the Georgian Patriarchate over the issue of David Gareja, a rock-hewn Georgian Orthodox monastery complex located in the Kakheti region of Eastern Georgia.
Catholicos-Patriarch of All Georgia, His Holiness and Beatitude Ilia II hosted Sheikh of All Georgia Ramin Igidov and east Georgia Mufti Iasin Aliyev together with church officials.
"The guests underlined that the Georgian Orthodox Church played an important role in peaceful coexistence during centuries," the Patriarchate reported.
Patriarch of Georgia expressed hope that the issue of Davit Gareja monastery would be resolved through peaceful and truthful means.