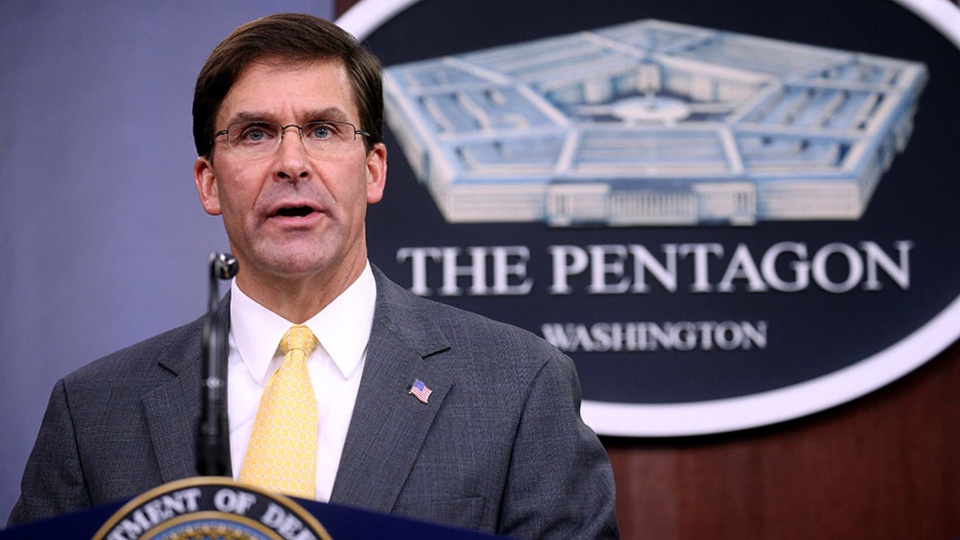 Mark Esper: We will continue to assist our partners and allies to cope with cyber threat from Russia
US Secretary of Defense Mark Esper says Washington will continue to help its partners and allies cope with the threat of cyberattacks from Russia.
Mark Esper told reporters in response to a question asked about the large-scale cyberattack carried out by Russia against Georgia.
"Russia has significantly expanded its cyber capabilities. They try to influence or interfere in the affairs of many countries. We have personally encountered this and we take this matter seriously. We will continue to assist our partners and allies to cope with the threat of Russian intervention, including cyber attacks", – Mark Esper said.
US Secretary of Defense notes that the United States should take not only defensive but also offensive actions in cyberspace.
Georgian Foreign Ministry announced on February 20 that the cyber-attack of 28 October, 2019 against Georgian websites was planned and carried out by the Main Division of the General Staff of the Armed Forces of the Russian Federation.
A large scale cyber-attack knocked out several thousand web-sites in Georgia including the official website of Georgian Public Broadcaster on October 28, 2019.  In many cases, website home pages were replaced with an image of former President of Georgia Mikheil Saakashvili, and the caption "I'll be back".
The Ministry of Internal Affairs of Georgia launched an investigation into the case under Articles 284 and 286, which implies to unauthorised access to the computer system and handling of computer data and/or computer systems.