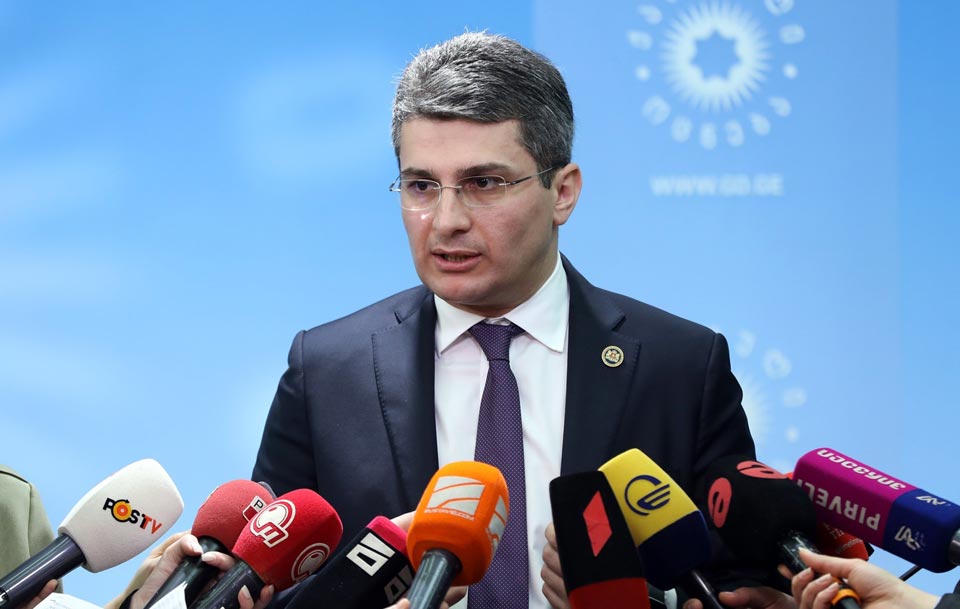 Mamuka Mdinaradze calls on the opposition to return to negotiations
We and international partners urge the opposition to return to the negotiating table, as this is the responsibility to their own voters and the public, – the parliamentary majority leader, Mamuka Mdinaradze said.
As Mdinaradze noted, if the agreement is reached on the electoral system and constitutional amendments, it will take at least three months to amend.
"If until the end of February an agreement on something is not reached, then it will be difficult to make any changes from a technical point of view. Our 100/50 model is a compromise offer. We have not heard any compromise version from our opponents; we have heard a compromise for a compromise. It was only to create the illusion that they compromise and talk about the 130/20 model. If an agreement is not reached, naturally, we have to hold elections through 77/73 system, in this case, the Georgian Dream will win a constitutional majority, which we do not need",  – Mamuka Mdinaradze said.