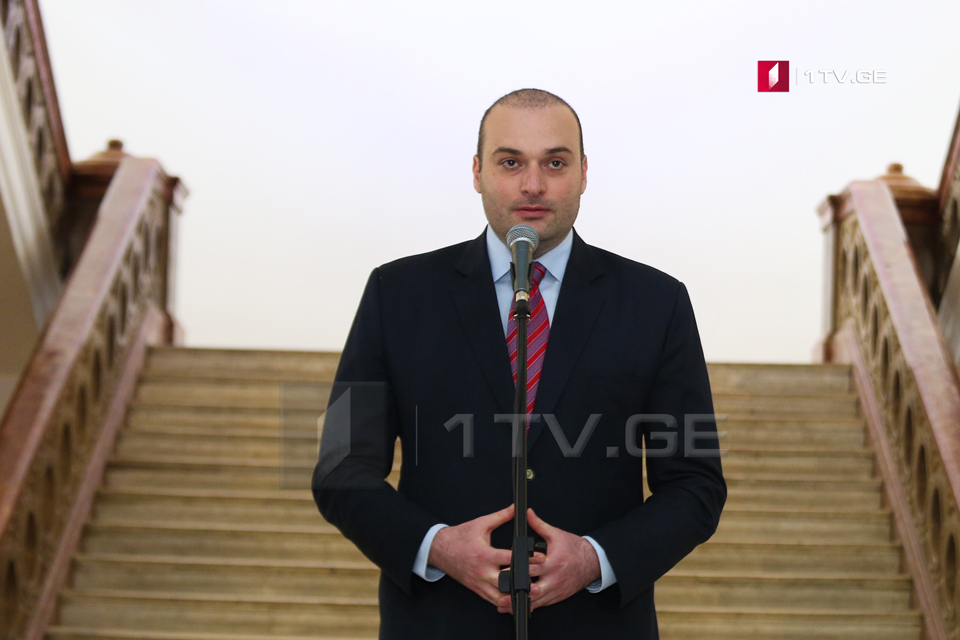 Mamuka Bakhtadze: On April 14 the Georgian nation showed unanimity to protect our identity
April 14 is the day when the Georgian nation showed unanimity to protect our identity since our language is an integral part of Georgian identity, – Georgian Prime Minister Mamuka Bakhtadze said at Tbilisi State University at the opening of the week dedicated to the Day of the Georgian Language.
"April 14, 1978 marks a date when the Georgian nation came together to protect the uniqueness of the Georgian language. It is a historic date in our millennia-old history. In the 21st century, we are facing multifarious challenges. We have clearly defined priorities for the Georgian language to boost its popularity, to strengthen it, and, most importantly, to ensure its due development because, similar to every other aspect of identity, language is a living body," – the Head of Government said.
According to Mamuka Bakhtadze, in keeping up pace with technological advancement, it is vitally important to introduce into the Georgian language terminology reflecting scientific and technical progress.
"Importantly, we must use the internet, and other media, to promote our language globally. Presently, many Georgians live abroad. A few days ago, I visited the Georgian Sunday school in Strasbourg to meet with the students and their parents, who are raising their children as true Georgians. We must ensure our due online presence, at the highest level, to position the Georgian language at the highest possible level, so that Georgian parents, and our diaspora in general, may use free resources to teach the native language to their children," the Prime Minister emphasized.
The Head of Government thanked everyone who participated in the organization of magnificent events celebrating April 14, Day of the Georgian Language, and emphasized the importance of youth engagement.
"The Georgian language is an invaluable treasure that must be strengthened. I am convinced that the Language Department's Action Plan will enable us to achieve our goals as fast as possible. On my decision, financing for this direction will increase significantly starting this summer. Education is our top priority," Mamuka Bakhtadze stated.
According to the Prime Minister, education is an idea of national importance that will help Georgia overcome every obstacle, and the preservation of the Georgian language and its purity plays a tremendous role in this idea of national importance.
The Day of Mother Language is marked in Georgia on April 14.