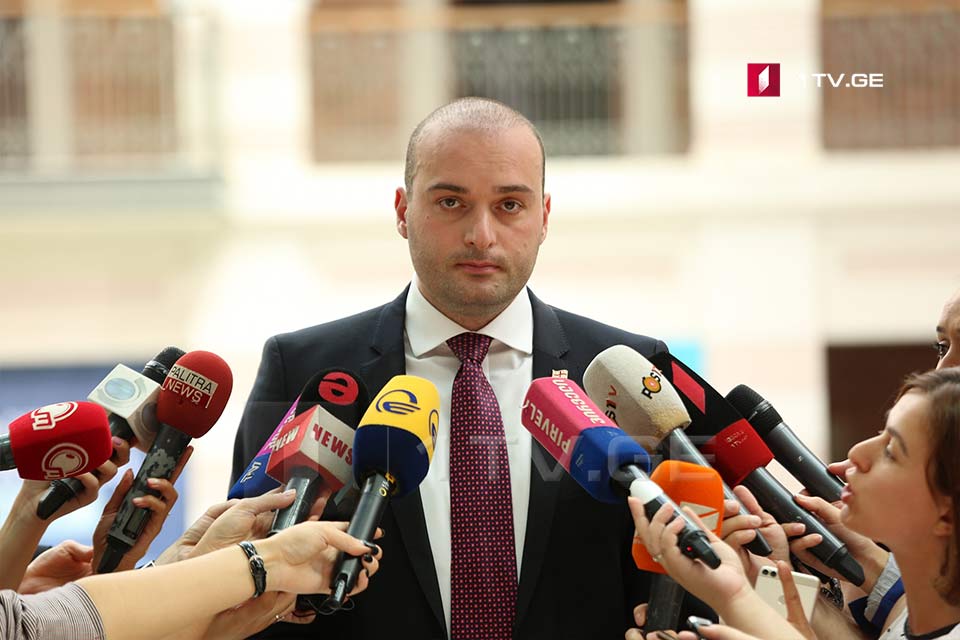 Mamuka Bakhtadze: Occupation started in the early 1990s when our citizens were forced to leave their homes
Today, several people asked when the occupation started. It started in the early 1990s when our citizens were forced to leave their homes, -Georgian Prime Minister Mamuka Bakhtadze stated today at the refugee settlement in Gori.
According to the Head of Government, next were steps further to cement Georgia's occupation.
"Today marks the 11th anniversary of the August 2008 War. It is an enormous pain and an open wound for all of us, and today, more than ever, we need solidarity, oneness of mind, consistent policy, and the implementation of our declared peace initiatives, all of which will surely lead us to our ultimate goal of our country's full de-occupation," – Mamuka Bakhtadze emphasized.
The Prime Minister also visited the family of refugee veteran Sergo Kesanashvili near Tskhinvali, and pointed out refugees' accommodation as the Government's top priority.
Mamuka Bakhtadze underlined the importance of supporting veterans. The state relies on them, he added.
The Head of Government also informed the refugees about the construction of new apartments, and emphasized that this process will be accelerated.
480 refugee families live in the refugee settlement on Antzukhelidze Street, Gori.
"The construction of this settlement launched two years ago. Providing refugees with residential spaces is a top priority. In 2019 and 2020, 200 more refugee families will receive apartments. This settlement, for the most part, consists of our citizens who were forced to leave their homes in the early 1990s. They lived in unbearable conditions two years ago. We are developing infrastructure in this section of Gori. There is a kindergarten problem, which we have already included in the budget, and a new kindergarten will be built here next year. There is also an unemployment issue. We have pledged to our population, and this problem will be gradually solved," Mamuka Bakhtadze stated.