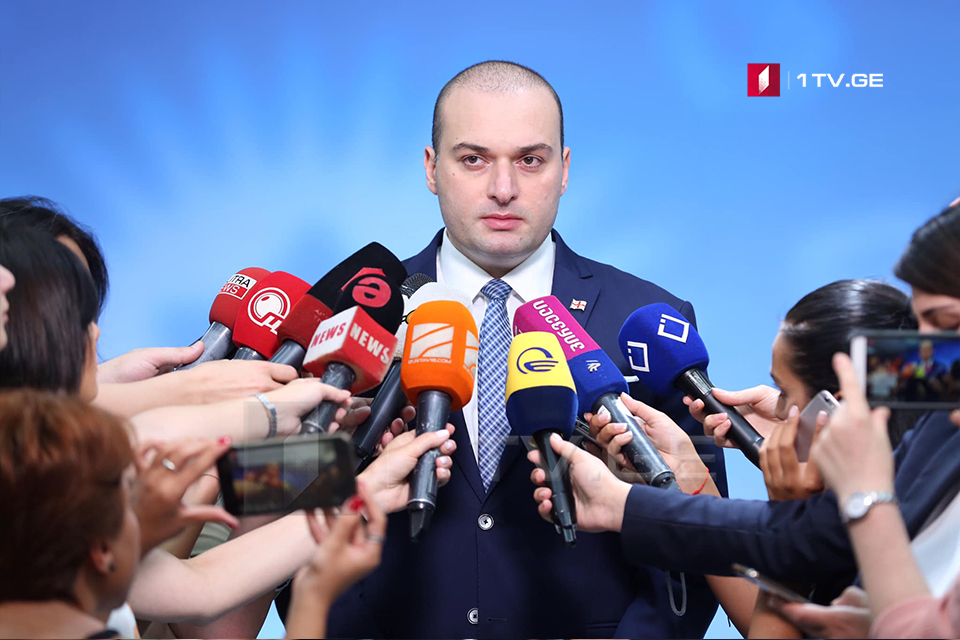 Mamuka Bakhtadze: Most important is to assist locals of Gugutiantkari village, we do our best to support these people
Georgian Prime Minister Mamuka Bakhtadze has called the statements as if the state officials did not arrive at the village of Gugutiantkari after the resumption of so-called "borderization" process, a lie and misinformation.
As the head of government told the reporters in Abasha district, the representatives of state agencies were presented at the site in 24 hours regime a day after the problem emerged.
"At my request, both Ketevan Tsikhelashvili and representatives of the Ministry of Foreign Affairs were there. Today the representatives of the diplomatic corps arrived and unfortunately, everyone once again saw how Russia continues to occupy our territories, unfortunately, the so-called "borderization" process continues. The most important thing today is to provide assistance to the locals and I would like to assure the citizens of Georgia that we are doing our best to support these people. Most importantly, the occupation and the so-called "borderization" is a very painful process and the full consolidation of the international community is essential for moving forward. That is why we have been using all international formats from the very first day to consolidate the attitude of the international community for stopping this painful process.
A few days ago, an important meeting was held at the UN and Russia's occupation issue was discussed. The UN tribunal is the highest tribune where this problem can be raised. You are continuing your misinformation campaign. Our state agencies stand beside our citizens since the very first day", – Prime Minister said.
The occupation forces began the installation of artificial barriers in Gugutiantkari village on August 7.