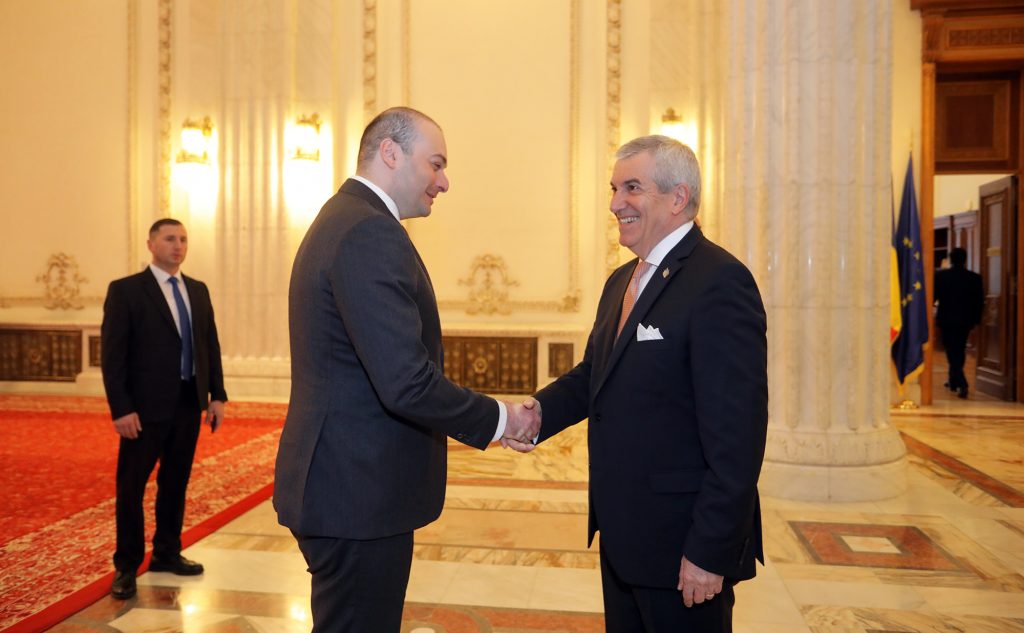 Mamuka Bakhtadze met the President of the Romanian Senate
Today, the Prime Minister of Georgia held a meeting with President Călin Popescu-Tăriceanu of the Romanian Senate.
The conversation revolved around the further development of bilateral relations, Georgia's progress on the path to European and Euro-Atlantic integration, and relevant reforms, and the productive cooperation between the legislative bodies of the two countries.
Special emphasis was placed on the high level of Georgia-Romania political dialogue, and the importance of matching this dialogue with equally effective economic ties. The meeting praised Georgia's reforms toward European integration.
The Prime Minister welcomed the support enjoyed by Georgia on the path to European and Euro-Atlantic integration from Romania during its Presidency of the Council of the European Union. Bakhtadze also pointed out the need to keep the Eastern Partnership high on the European Union's agenda.
The President of the Senate of Romania reaffirmed strong support for Georgia's territorial integrity and sovereignty.
The meeting was attended by Georgian Foreign Minister David Zalkaliani and Head of the Friendship Group with the Romanian Parliament Isko Daseni.
Georgian Prime Minister Mamuka Bakhtadze is paying a visit to Romania.