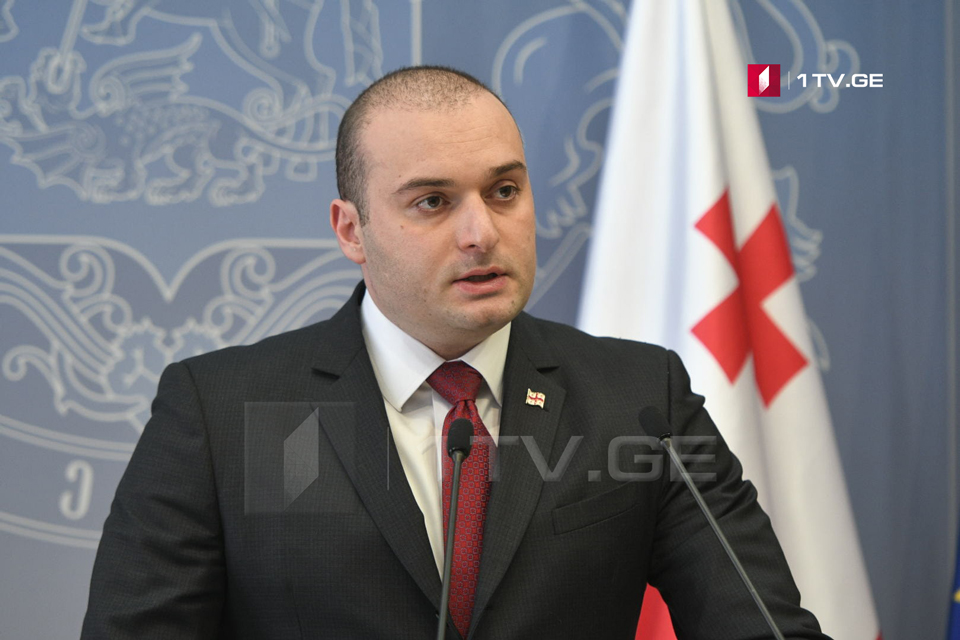 Mamuka Bakhtadze: I'm convinced that, one day, Georgia will become a full member of NATO
Georgia is rapidly and effectively progressing toward integration into the Alliance, and I am convinced that, one day, Georgia will become a full member of NATO, Georgian Prime Minister Mamuka Bakhtadze stated at the briefing before today's Government meeting.
The Head of Government congratulated the Alliance's member and friend states on the 70th anniversary of NATO.
According to Mamuka Bakhtadze, NATO has always been and will be the guarantor of global security, world peace, and stable development. NATO membership, the Prime Minister said, is Georgia's foreign priority and aspiration firmly grounded in the Georgian nation's value-based choice.
"The NATO Anniversary Ministerial is in full swing in Washington. Given the fact that only member states are participating in it, Georgia's presence at the event is of special importance. Georgian Foreign Minister David Zalkaliani is currently visiting Washington. Over the past few days, we have once again received string messages of support for Georgia. Once again, I would like to thank the NATO Secretary General for his string messages of support in Washington. In eth same vein, messages of support have been voiced in the House of Representatives, and by politicians and experts alike," the Prime Minister emphasized.
According to the Head of Government, US Congress members and rapporteurs have also expressed strong US support for Georgia, and Russia's occupation of Georgia's regions, Georgia's vital role in ensuring global security, and the country's progress toward NATO integration have been emphasized as well.
"It is very important to us that Black Sea security is one of the issues at the NATO Ministerial, along with our country's unique, special role in the Black Sea security arrangement," the Prime Minister said.