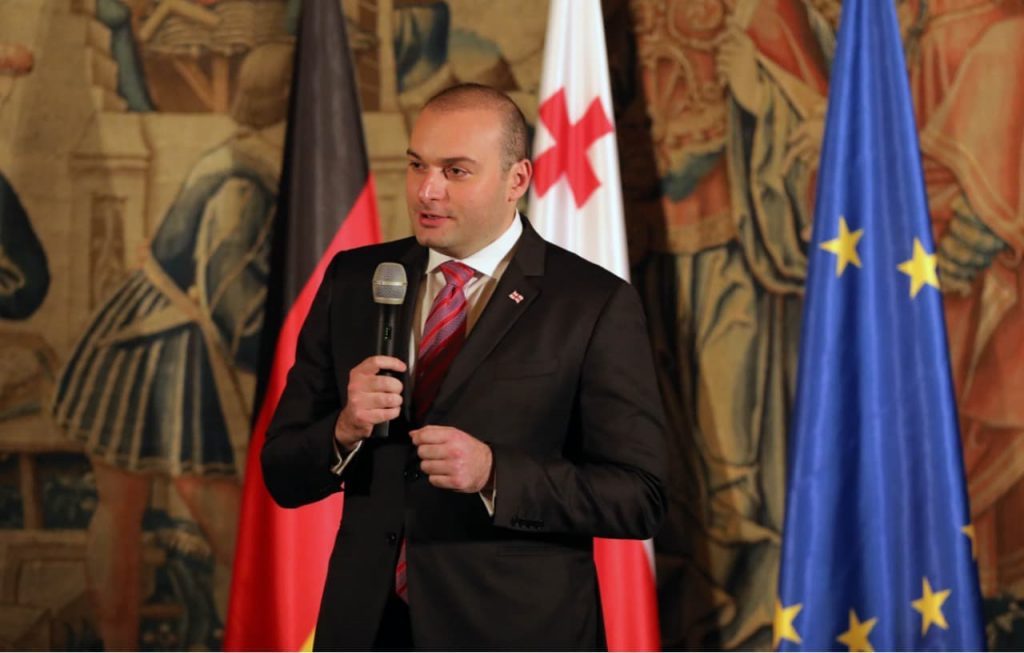 Mamuka Bakhtadze – Georgia's being honorable guest is event in history and culture of my nation
Today, Georgia is returning to the European family, not yet as a full-fledged member but as an honorable guest at Frankfurt Book Fair. Without exaggeration, I can say that this is a stage event in the history and culture of my nation – Georgian Prime Minister Mamuka Bakhtadze thus addressed the gathered guests whom he hosted at a reception in Frankfurt.
Head of the Georgian government focused his attention on a rich and diverse culture of Georgia and told how interesting place Georgia was.
"The world is constantly changing and peoples have to live their lives full of challenges and barriers. One could argue that resolution of barriers is possible with military force or economic mechanisms. However, Georgia is an exception, and we are proud about that," Bakhtadze stated.
PM talked about Georgian wine, cuisine, literature, theatre, dances, songs, fine art, and other fields. "We have this wonderful opportunity to share this experience and emotions with you," Bakhtadze told the guests.