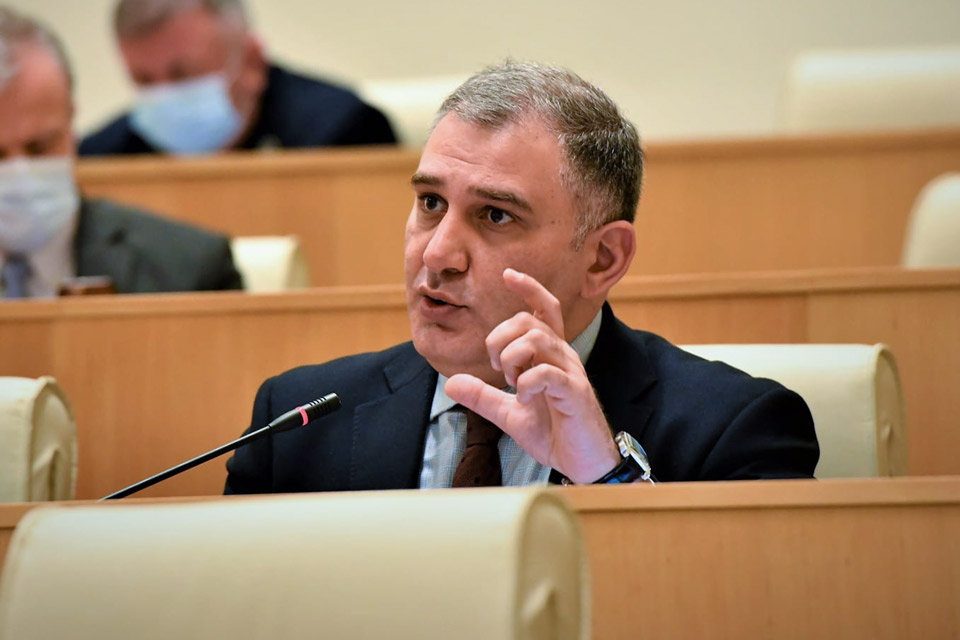 Majority MP Sarjveladze agrees with Saakashvili in some respects when it comes to 'crazy support'
"I do not know the motives of Mikheil Saakashvili's say. However, we can agree with him in some respect. The support is probably really crazy," said the parliamentary majority member Mikheil Sarjveladze.
He echoed the statement about the crazy support of Mikheil Saakashvili in Georgia made by the former Georgian President in an interview with the Deutsche Welle Russian-language edition.
According to Sarjveladze, the people's support for the United National Movement is declining, and the forthcoming elections will confirm this.
"Unfortunately, you can not say anything good about the prospects of the United National Movement. I suggest that this support is declining, and I have high hopes that the upcoming elections will confirm this. I deeply believe that the Georgian voters will neither ignore nor unchallenged the ongoing attempts of destruction, the cascade of which we have seen since the elections. It is not a love affair with the country. This is an activity of people obsessed with the thirst for power, which our voters easily perceive and see," said Mikheil Sarjveladze.