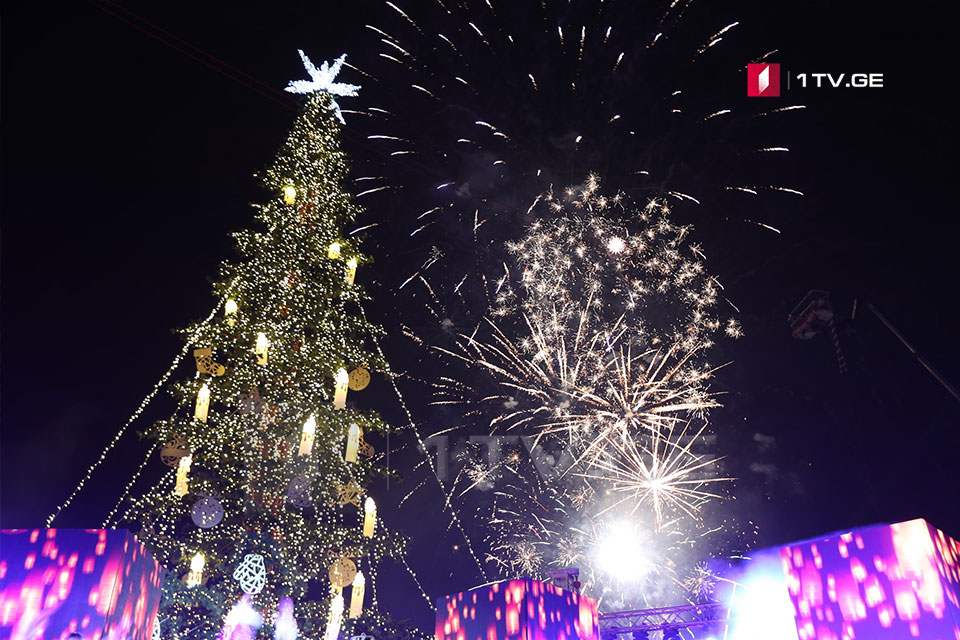 Main New Year Tree lit in Tbilisi (Photo)
The Main New Year Tree was lit at the First Republic Square in Tbilisi.
A musical "New Year Express" was performed on stage as part of other cultural activities organized on the occasion of celebration program.
Heroes and heroines of different fairy-tales and Grandfather Snow (Georgian Santa Claus) entertained children. "Taste in Tbilisi Streets" and "Tbilisi Flea Market" were presented for visitors.