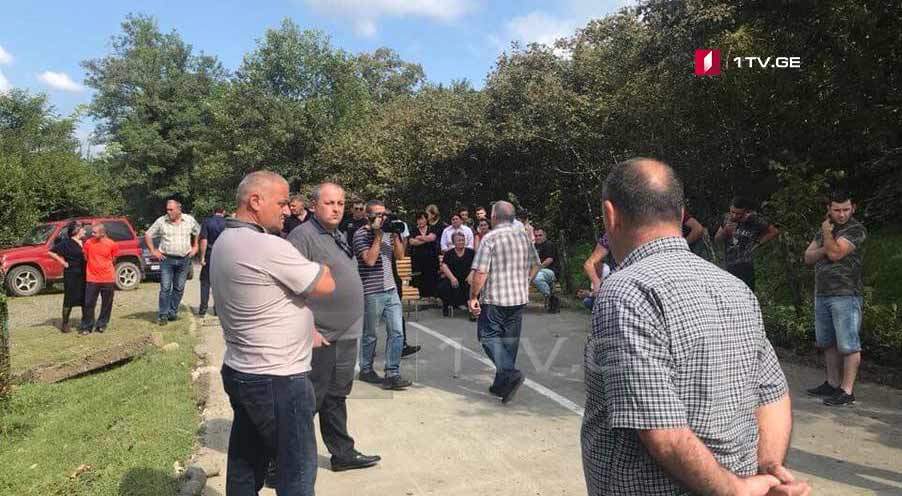 Locals of Ninoshvili holding protest
Locals of Ninoshvili village, Lanchkhuti district of western Guria region object to the movement of heavy vehicles. Locals blocked the central road in protest this afternoon.
Protesters claim that movement of trucks causes cracking of walls in the houses and they cannot open the windows in the dust either. One of the protesters Davit Goguadze demanded cleaning of his courtyard from the debris after hit landslide.
Giorgi Patsuria, Deputy Mayor of Lanchkhuti is meeting with protesters. He claimed that specialists would study the situation and assist the locals.