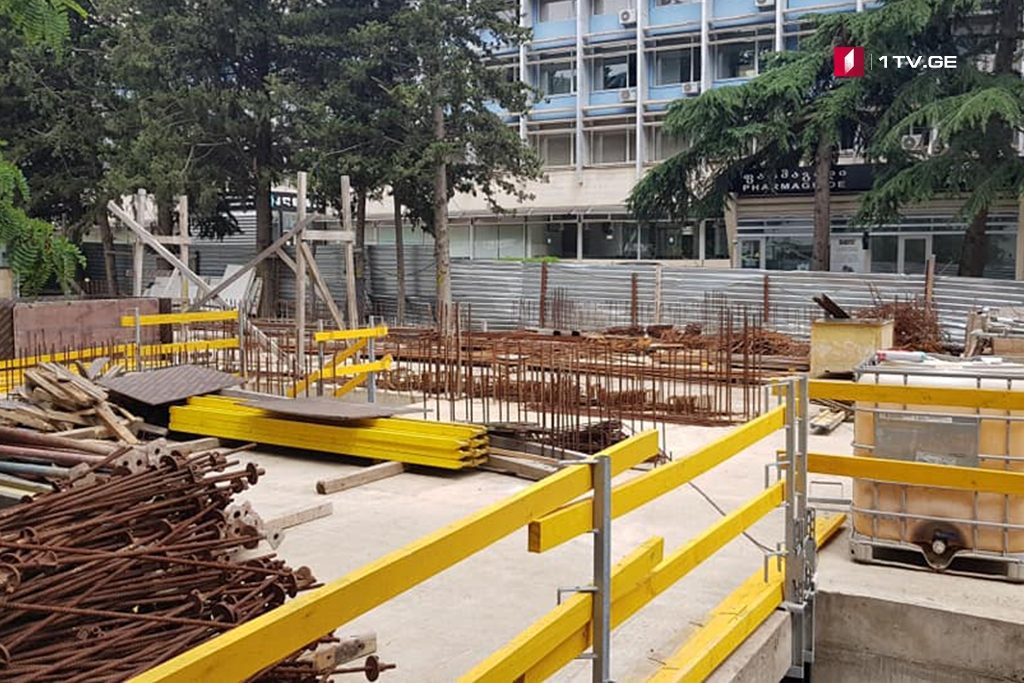 Locals of #33 Chavchavadze Avenue protest over construction works
Locals of #33 Chavchavadze Avenue in Vake district of Tbilisi protest over construction works next to their bloc of apartments. They held a protest this afternoon and claimed that security norms are not observed.
One of the protest participants Giorgi Andriadze said that the construction permit had been issued during the period when Gigi Ugulava was Tbilisi Mayor. Construction works were then stopped but resumed now when Kakha Kaladze serves as Mayor of Tbilisi.