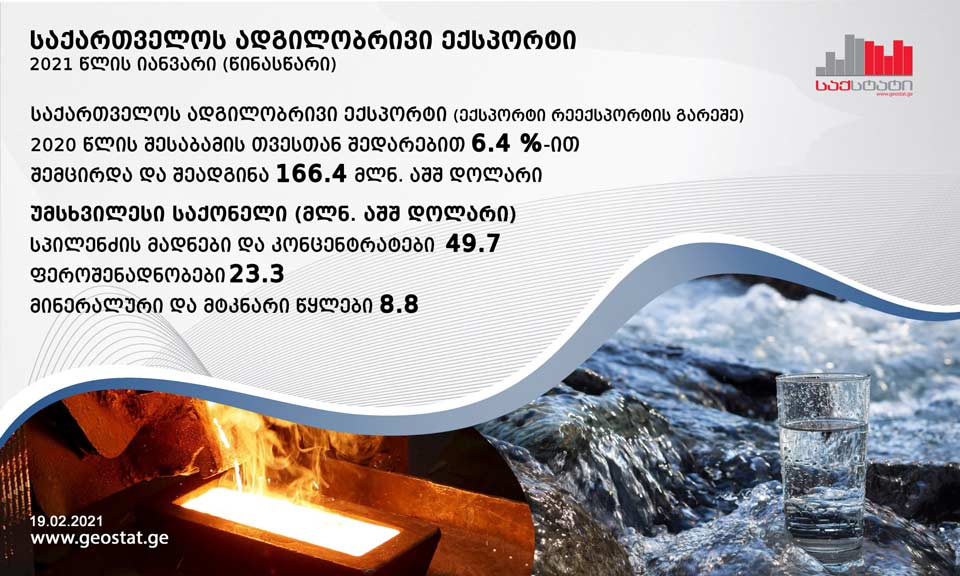 Local exports drop 6.4% YoY
Local exports reduced by 6.4% and amounted to USD 166.4 million in January 2021.
According to the Georgian National Statistics Service (GeoStat), Bulgaria, China, and Turkey are the largest export partners of Georgia.
Copper ores and concentrates are among the top ten local exports in January worth USD 49.7 mln, followed by ferroalloys of USD 23.3 mln, and mineral and freshwaters amounted to USD 8.8 mln.