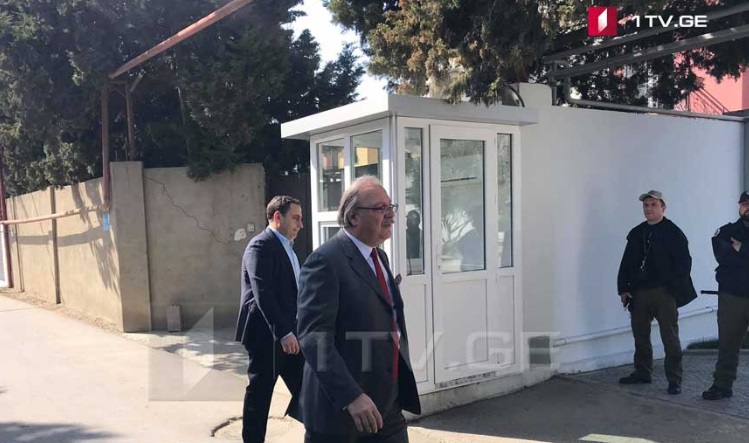 Leaders of the Georgian Dream and opposition hold meeting at the residence of US Ambassador
Leaders of the Georgian Dream and opposition parties meet with the EU and US ambassadors.
The meeting is being held at the residence of the US Ambassador to Georgia. Reportedly, the ambassadors of the EU member states are also participating in the meeting.
Opposition party leaders made comments before entering the building.
As the leader of the Patriots' Alliance, Irma Inashvili, noted, all international partners should learn that the elections in Georgia were totally and shamefully rigged.
"We constantly meet with our international partners, provide them with the information on violations at the elections. We have never rejected a dialogue, but this dialogue should lead to results, " – Inashvili said.
Leader of the Labor Party, Shalva Natelashvili, noted that dialogue is possible only in case of re-elections.
"The elections must be held again, this parliament cannot be formed, this is an objective result of rigged elections," – Natelashvili said.