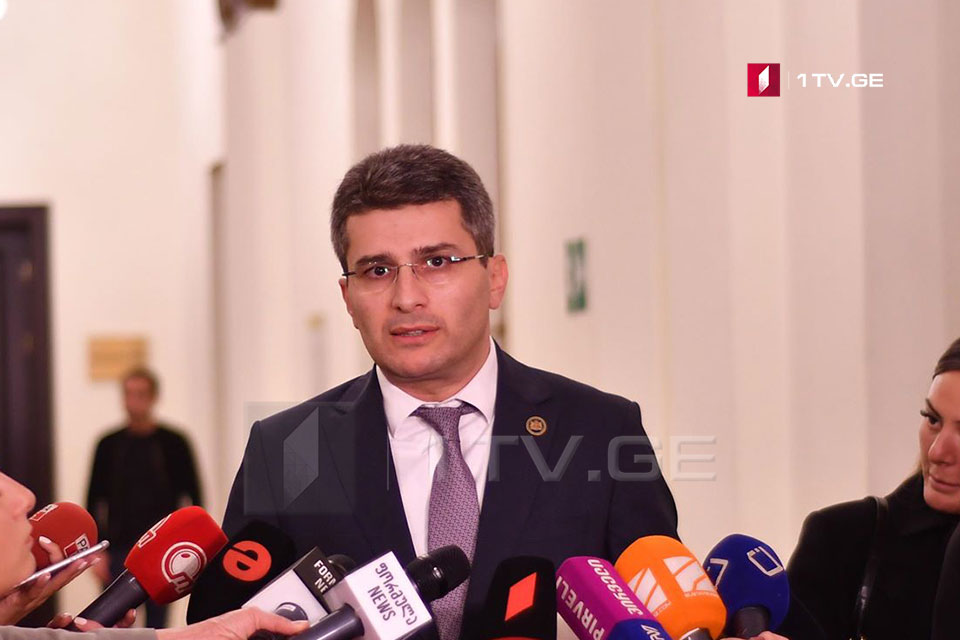 Leader of parliamentary majority – Georgia should move onto proportional system of elections after 2020 parliamentary polls
The decision is made in the ruling team that Georgia should move onto the proportional system of elections after 2020 parliamentary polls, there is neither resource nor desire of the opposite choice – Mamuka Mdinaradze, Leader of the parliamentary majority said after the sitting of the parliamentary majority held at the central office of the ruling Georgian Dream-Democratic Georgia Party.
According to Mdinaradze, some lawmakers plan to collect signature to oblige the parliament to make constitutional changes regarding introduction of the so-called American model of elections. "They will not be able to collect half a million signatures and this will be no surprise," Mdinaradze said.
The election system was the main topic for discussions. Participants considered the draft-project proposed by Majoritarian (single mandate) MPs that envisages transformation onto Majoritarian model of elections fully.
The 11 Majoritarian lawmakers, who did not support Constitutional changes that envisage transformation onto Proportional system of elections for 2020 parliamentary polls, now demand holding of elections with Majoritarian system based on the American model.
The Majoritarian lawmakers plan to collect 200 000 signatures needed for carrying out Constitutional changes. According to the project, Georgia will have a two-chamber parliament elected through Majoritarian principle.