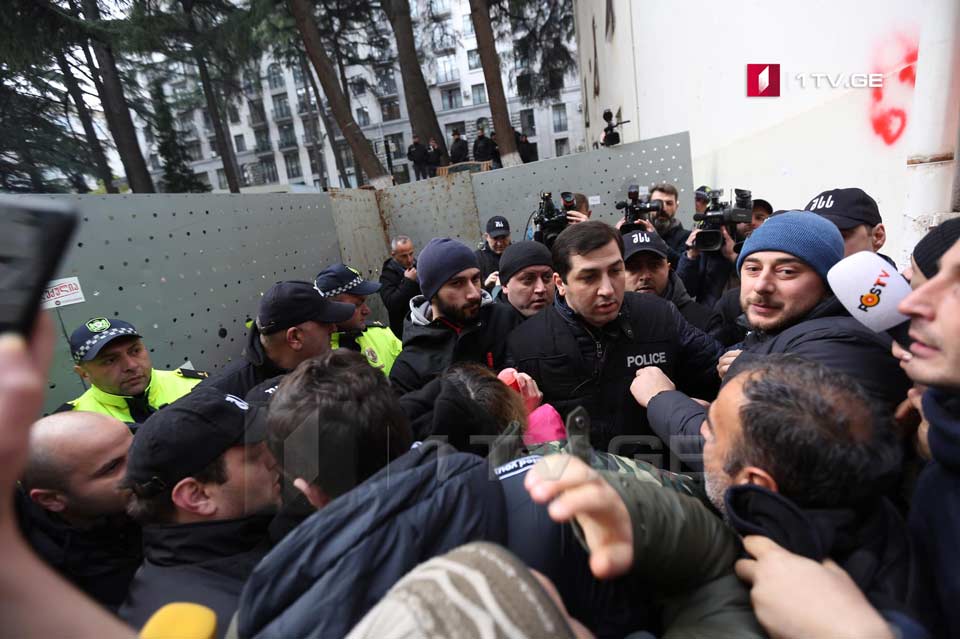 Law enforcers detain three people during protest at parliament
Law enforcers detained three people at the parliament entrance from Chitadze Street during the protest ongoing at the Georgian parliament building.
Elene Khoshtaria, one of the leaders of European Georgia Party said that the police was hunting against protest participants and was carrying out a special operation to 'let the slaves into the parliament.' "Nothing will stop us. We will find holes and destroy fences. We do not fear being arrested or anything," Khoshtaria said.
Representatives of the Georgian oppositional parties, their supporters and activists of public movements plan to picket the parliament building not to allow the lawmakers into the parliament to hold a plenary sitting.