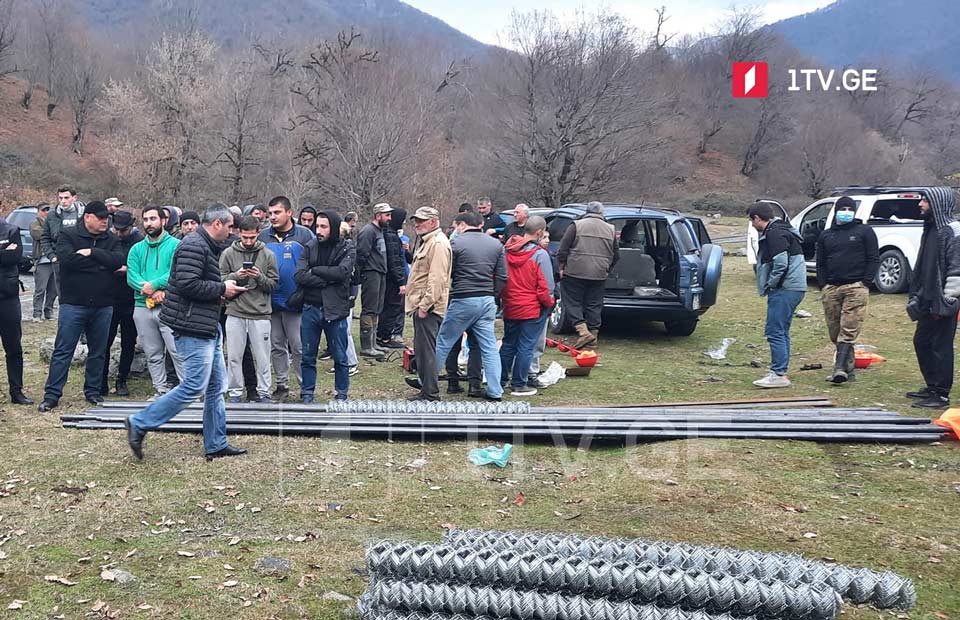 Lapankuri residents rally against Lopota HPP
Lapankuri village residents in Telavi, eastern Georgia, protested the construction of a hydroelectric power plant on the Lopota River amid police presence on the spot.
They claim representatives of Artana-Lopota Ltd have brought a tractor and metal frames, "meaning the start of the construction."
According to the protesters, the HPP planned to be built seven km from Lapankuri, "will destroy unique tree species, historical complex in this area as well as lead to desertification."
"I have three children, grandchildren and great-grandchildren. I want this valley for them. We will not allow anyone to build the HPP here," said one of the locals.
A dispute between Artana-Lopota Ltd and the locals over a 5.9 MW HPP construction on the Lopota River has been underway for seven years. The protesters pledged to continue rallying until the company left the gorge.