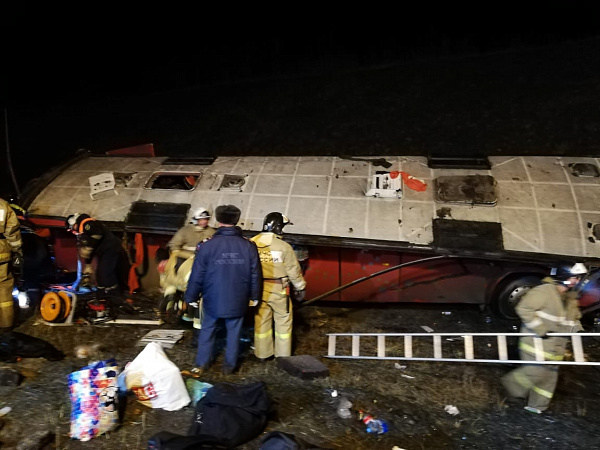 Land Transport Agency – Passengers injured in road accident near Lipetsk to be transferred to Georgia
The passengers, who were injured in a road accident near Lipetsk, Russia, will be brought to Georgia at the decision of Land Transport Agency of Georgia – Ministry of Economy and Sustainable Development reports.
Two Georgian citizens died and 17 passengers received injuries in a bus accident in Lipetsk region, western Russia on December 26. The bus driver reportedly lost control of the vehicle and the bus fell on its side off the road.
A total of 19 people were on the bus travelling from Moscow to Tbilisi. Eight victims were taken to the city hospital; one of them is a child whose health condition is stable. An investigation into the causes of the road accident is in progress.