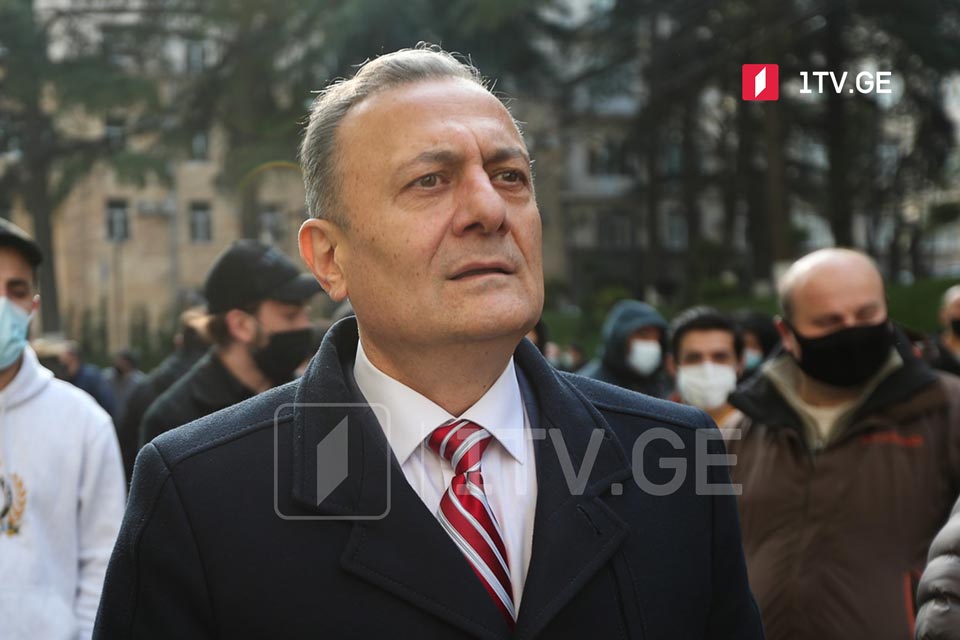 Labour Party pushes idea of ​​ People's Parliament
The leader of the Labour Party, Shalva Natelashvili, voiced the opposition parties' idea to form a People's Parliament. According to him, the parties will gather in the coming days and discuss this issue.
"We think of forming a People's Parliament by the opposition MPs, who have renounced their mandates. It would be a coordinating political body during the transition period. Our response must be as angry as the anxiety of our people, triggered by the criminal policy of this government. The parties will meet within the next few days and discuss this issue," Shalva Natelashvili said.
Natelashvili noted, it is necessary to coordinate the opposition forces and manage the political process.
"There is an illegitimate and unauthorized parliament, which does not have the competence to make decisions on constitutional issues, territorial arrangement, regulation of land relations, the establishment of a commission of inquiry, and in fact, we do not have a parliament. Therefore, we now need to consolidate the opposition in a certain structure, which will represent the opinion of our people on the internal and external relations of the country in the transition period that we have ahead before the new and democratic elections are appointed," Natelashvili said.