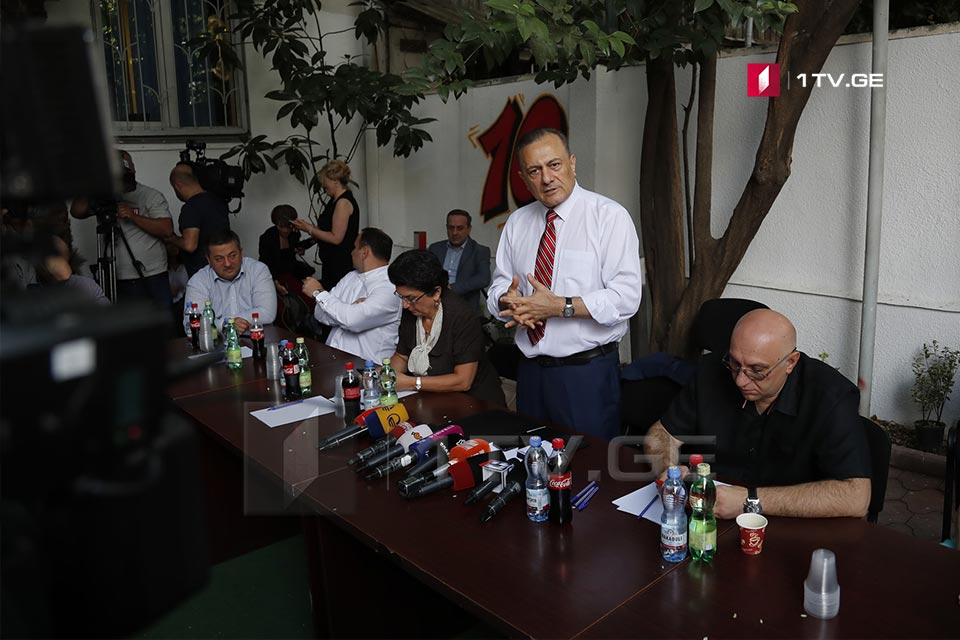 Labor Party Leader – Opposition agreed on joint Majoritarian candidates in Tbilisi
The opposition agreed on joint Majoritarian (single mandate) MP candidates in Tbilisi – Shalva Natelashvili, Leader of Labor Party said.
According to Natelashvili, consultations were difficult and tense but the whole oppositional political specter agreed on joint Majoritarian candidates in Tbilisi.
"This will be written with golden letters in the history of Georgia and will be included in political textbooks. Irakli Okruashvili, a relentless fighter with all the authorities, will be the common candidate of the opposition in Saburtalo district and we are sure that he will win there. Zurab Japaridze, whom we all know and whose activity we are always fascinated by, will be the opposition's candidate in Didube-Chugureti district," Shalva Natelashvili said.
Also, as Labor Party Leader said, the opposition had adopted a declaration on protection of votes that demonstrates that political forces are united around the main goal that nobody is allowed to forge the elections and usurp the power so that Georgian people return the rule in their country.