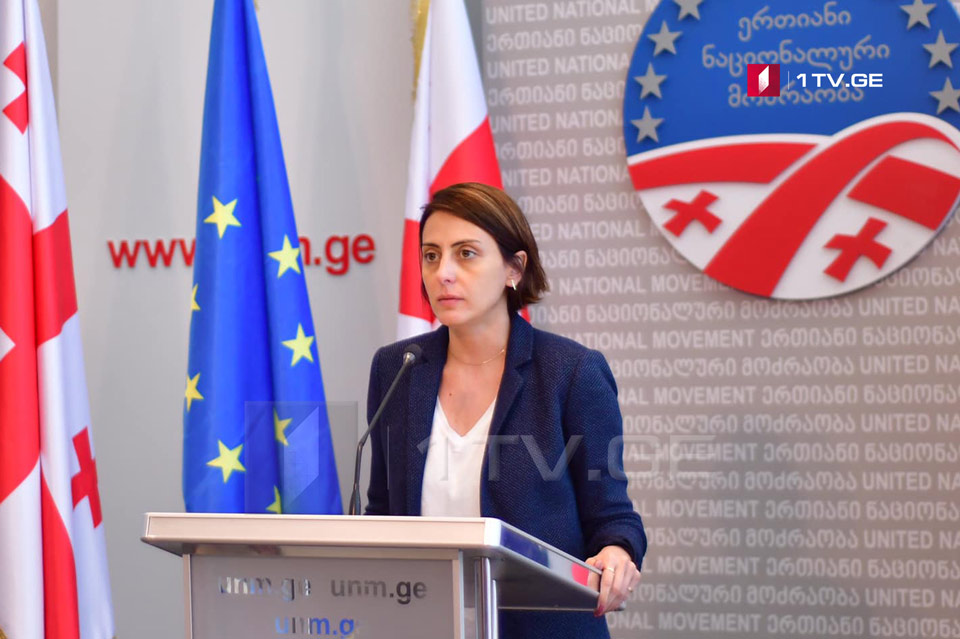 Khatia Dekanoidze – Government uses pandemic situation to retain power
Representatives of the United Opposition "Power is in Unity" claim that the government is trying to use the pandemic situation to forge the elections and retain the power.
Khatia Dekanoidze, a member of National Movement and Majoritarian (single mandate) MP Candidate in Isani district of Tbilisi said during the briefing that it is unknown whether or not the persons being in self-isolation would be able to take part in the elections since the deadline for their registration expires on October 26. The list of persons who will vote through the movable ballot boxes is not transparent either.
"It is important that everybody participates in the elections with use of security rules so that the government does not seize our votes and these votes are not used for forging. We are not going to cede any single vote," Dekanoidze said.
Dekanoide warned chairpersons of district commissions or election constituencies not to apply to any manipulations in favor of the ruling Georgian Dream Party.