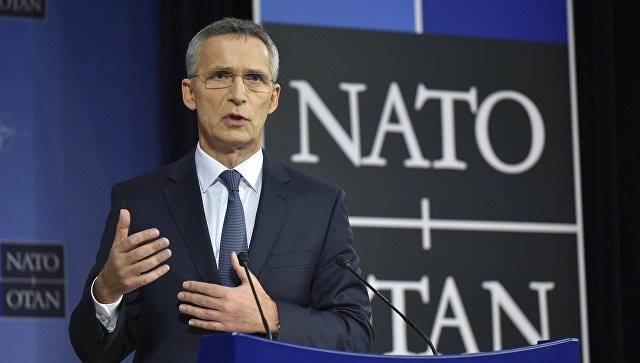 Jens Stoltenberg – Georgia always on agenda of meetings with Russia
Ukraine and Georgia are always on the agenda of the meetings with the Russian side – Jens Stoltenberg, Secretary-General of NATO said in response to a question of the journalist of First Channel.
The question was about the meeting of Stoltenberg to be held with Sergey Lavrov, Russian Foreign Minister on the sidelines of the 55th Munich Security Conference.
"Georgia and Ukraine are the two countries which we always talk about. . . . We are trying to have better relations with Russia. We do not have good relations. We have tense relations. Russia is holding more training near our borders. Russian military representation is increased. We should avoid incidents, and if this happens, then we should know that the situation is under control and does not actually represent a threat.
Therefore, dialog with Russia is important especially when the situation is tense. We provide assistance to Georgia, Ukraine and Moldova. These countries are NATO partners. We work with them, help in the implementation of reforms, support to their territorial integrity and sovereignty. We express political and practical support to these countries and will continue doing so in the future," NATO Chief stated.