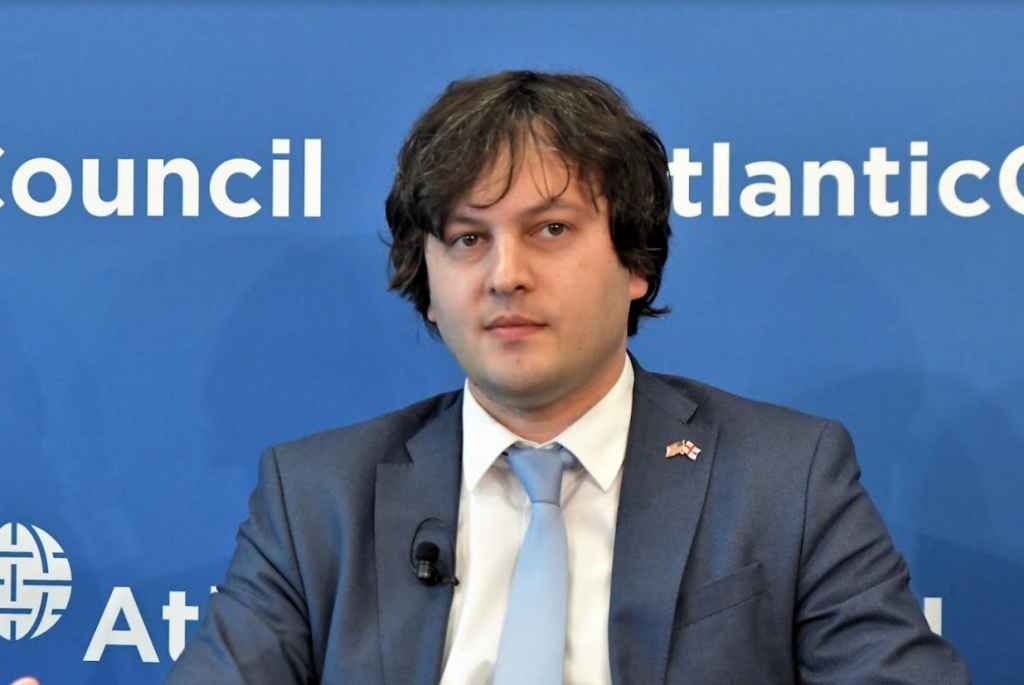 Irakli Kobakhidze: US closely watches the processes in region and is a very steadfast supporter of our countries
US is very supportive toward Georgia is and I am convinced that this support will be strengthened, -Speaker of Georgian Parliament Irakli Kobakhidze told the journalists during his visit in Washington.
Irakli Kobakhidze summed up U.S. visit which was held within the framework of the trilateral inter-Parliamentary Cooperation (Georgia-Moldova-Ukraine) format. According to him, the US remains an active supporter of these three countries.
The speaker of the Parliament also touched upon the letter addressed by congressmen in which Congress members call on US Trade Representative to sign a free trade agreement with Georgia.
According to him, the signatures on the initiative were collected in the shortest possible time, which gives hope that negotiations on the signing of the Free Trade Agreement will be launched in the nearest future.
Speaking to journalists, the Speaker of the Parliament focused on the importance of the resolution initiated to the US House of Representatives today.
The separate part of the resolution is dedicated to Georgia, Ukraine and Moldova and it is very important. The challenges we have in our country and special support in this direction is another demonstration that the US is very closely watching the processes, which are developing in the region and is a very steadfast supporter of our countries. All three countries share the problem of territorial integrity and support, demonstrated by US, for territorial integrity of our countries is very important for us", – Irakli Kobakhidze said.