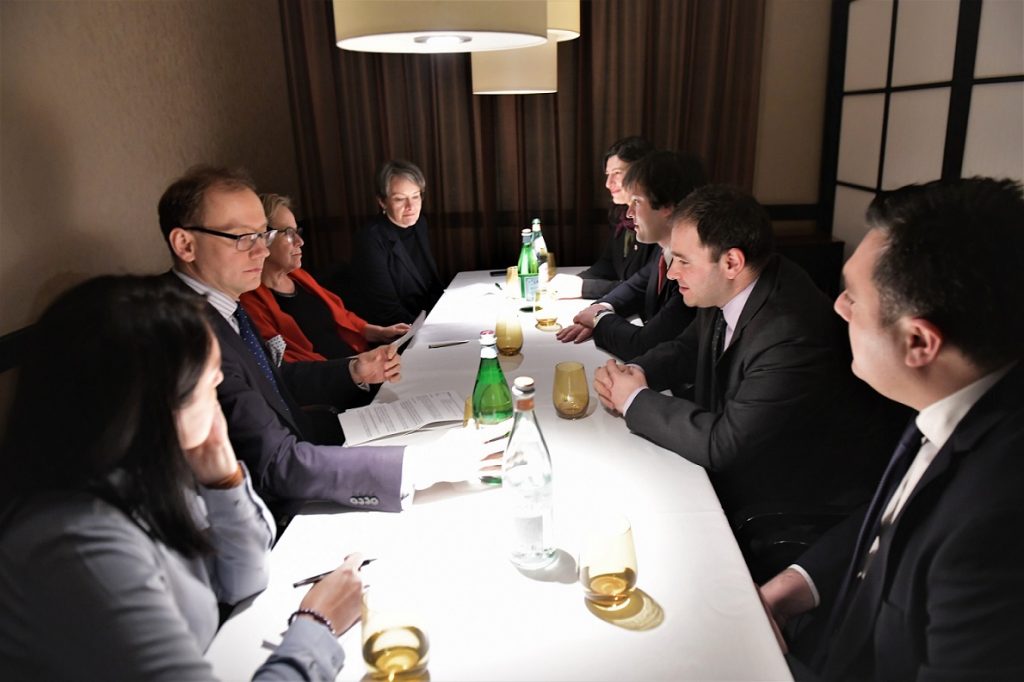 Irakli Kobakhidze met the OSCE/ODIHR Director
The Speaker of the parliament of Georgia, Irakli Kobakhidze, serving the visit to Poland, met with the OSCE/ODIHR Director, Ingibjörg Gísladóttir.
The parties discussed the electoral law and OSCE/ODIHR recommendations, expressing commitment for close cooperation in view of fulfillment of the recommendations.
According to I. Gísladóttir, OSCE/ODIHR is to render expert assistance to Georgia. The parties touched upon the institutional reform of the Parliament and oversight on the executive authority, as well as Georgian experience for EaP countries.
The parties discussed the initiative envisaging OSCE/ODIHR to organize the Conference on Parliamentary oversight. The parties touched upon the Code of Conduct for MPs noting that Georgia is the first country in the region adopting the Code of Conduct.
The parties agreed that Georgia is to share its experience with the Parliaments of the friend countries in this direction.
The meeting was attended by the Chair of the Foreign Relations Committee, Sophia Katsarava, Chief of the Speaker's Cabinet, Nikoloz Samkharadze and the Ambassador of Georgia to Poland, Ilia Darchiashvili.