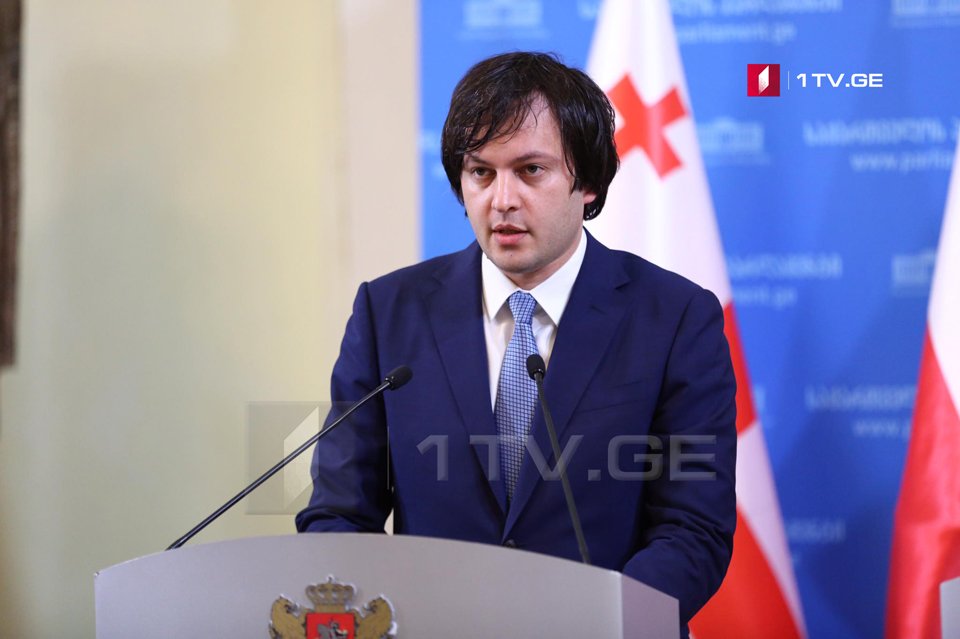 Irakli Kobakhidze: Expectations about the Venice Commission opinion is positive and optimistic
Irakli Kobakhidze, Speaker of the Parliament of Georgia states that the Venice Commission is aware of the terms of the consideration over the draft law on selection of judges of the Supreme Court.
"We are waiting for the conclusion of Venice Commission and draft law will be adopted through the second reading", – Irakli Kobakhidze said.
He noted that the ruling party wanted to adopt the bill with the II reading 2 weeks ago as the Supreme Court encounters complications.
"There are 10 judges in the Supreme Court now to be reduced to 8 in June. There will be only one judge for the criminal cases and one for the administrative cases. If we take to key directions – the Supreme Court will have one judge per directions which is associated to certain problems. All in all, these certain problems are related to the rights of certain people. For instance, due to the only one judge in the Criminal panel, the people will have to remain in the preliminary detention for more than 2-3 months, or due to the only one judge in the Administrative panel, people will be unable to restore their violated rights or regain the paid fines etc. Naturally, the fate of the thousands of the citizens shall not be put to the risk if we can to rapidly consider this bill. We introduced our schedule to the Venice Commission about our intention to adopt the bill 2 weeks ago. We were told that it would be impossible. We considered their recommendation and extended the term for 2 weeks, however, we reserved that the Parliament would adopt the bill no later than April 19 which the Venice Commission considered acceptable and pledged to issue the opinion for Tuesday to give us time enough for consideration of their recommendations prior to the plenary session", – He said.
As Kobakhidze notes he expects the positive opinion of Venice Commission regarding the bill.
"Naturally, the expectations about the Venice Commission opinion is positive and optimistic as the Venice Commission submits its expert opinion regarding the bill. If simply speaking, if the bill provided the only record that the Council of Justice nominates the candidates, as it was provided in the preceding version, and the Parliament approves the candidates, such regulations are approved in many countries including in EU. And if this record solely is provided in the law, it would be sufficient enough to ensure compatibility with the legal principles. But we did much more. And Venice Commission will confirm that it is 100 times more than the minimal standards. It means that the bill is not only in compliance with the legal procedures we have established but 100 times more than the minimal legal standards", – he said.