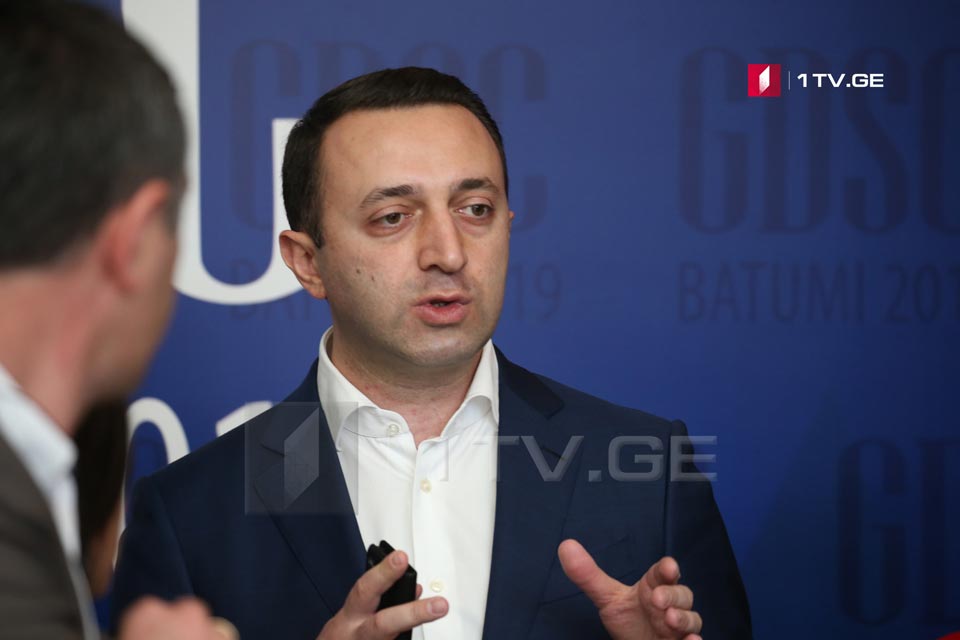 Irakli Gharibashvili: We should create proper expectations about NATO, be patient and prepared
We should create the proper expectations about NATO, – Defence Minister of Georgia Irakli Gharibashvili said at the 13th Georgia Defense and Security Conference (GDSC) being held in Batumi, Adjara region of Georgia.
He said it is not correct to create false expectations.
"When it comes to relations with NATO and expectations, I always say, that we must create the proper expectations. We should avoid forming false expectations among the population as they can lead to disappointment. This is the greatest mistake made by the previous government. We do not have a similar policy, on the contrary, we are in close coordination with NATO, we are in the right communication with the right policy, and we have the right communication with the public in terms of their awareness. So to summarize, I would say in two words – we should be patient and at the same time prepared", – Defence Minister said.
The 13th Defense and Security Conference is hosted by Hilton Hotel in Batumi. High-ranking Georgian and foreign politicians, military experts and representatives of civil society, mass media and academic circles are taking part in the conference.