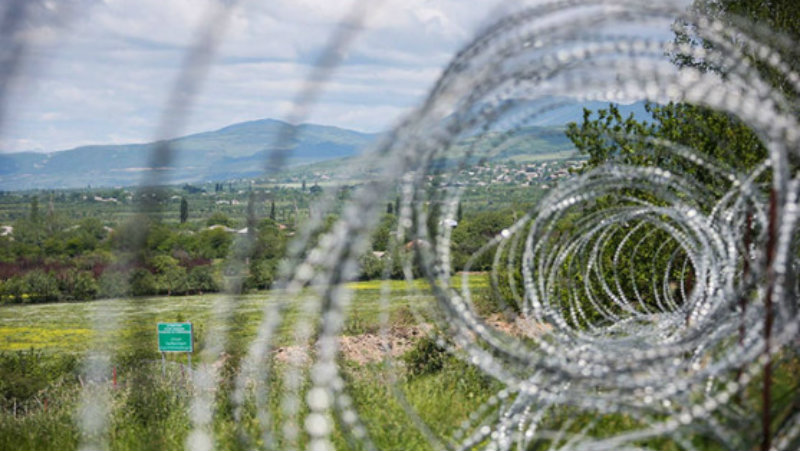 Irakli Antadze says Khvicha Mghebrishvili will likely be released from Tskhinvali prison tomorrow
Khvicha Mghebrishvili, detained by the occupation regime, will likely be released from the occupied Tskhinvali prison tomorrow, said Irakli Antadze, the Head of the Analytical Department of the Georgian State Security Service, after IPRM meeting in Ergneti.
At today's Incident Prevention and Response Mechanism (IPRM) meeting, the Georgian side once again demanded the unconditional release of the illegally detained Georgian citizens.
According to Antadze, recent renewal of the borderization process was discussed at the meeting as well.
"We recieved a positive signal regarding Khvicha Mghebrishvili case. This is the result of the great work done by the international partners and all the agencies involved in this process.

We are waiting for the release of Khvicha Mghebrishvili tomorrow. Work continues to ensure the return of our citizens to their families within a short period of time.

We requested information on Zaza Gakheladze's health condition and medical procedures. We received an explanation that his health condition is normal.

As we were sitting in the tent, a helicopter flew over us. This is an extremely destructive action that damages the security environment and negatively affects the population living on both sides of the occupation line. The EUMM attanded the meeting and was informed about the fact," stated Antadze.
Khvicha Mghebrishvili was arrested by occupation forces near the administrative line bordering occupied Tskhinvali (South Ossetia) on July 3. Mghebrishvili has been sentenced to three months of pre-trial detention by a so-called court of the occupied Tskhinvali region.