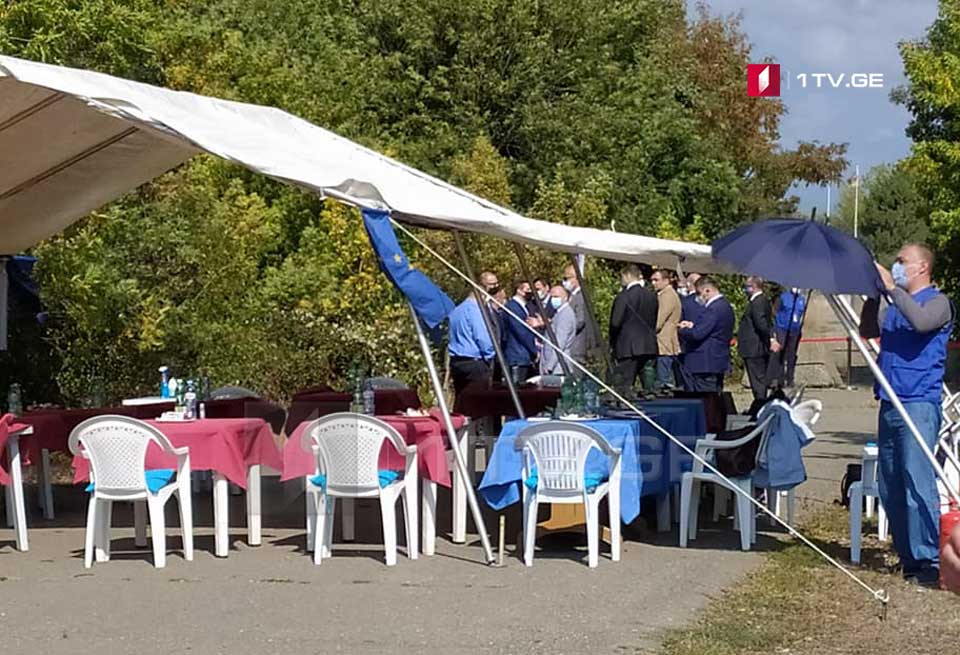 IPRM meeting underway in Ergneti
The meeting of Group of Incidents Prevention and Response Mechanisms (IPRM) is being held in Ergneti village to discuss the latest developments at the occupational line.
The Georgian side protests over the illegal activities carried out by Russian soldiers at Nikozi, Khurvaleti and Atotsi villages.
According to Irakli Antadze, Deputy Head of Analytical Department of State Security Service, the Georgian delegation will also demand unconditional release of Georgian citizens detained and illegally kept imprisoned by the occupational forces.
"The priority will also go to security related issues which are damaging due to different activities, and the focus will be placed on the fate of Georgian citizens being in illegal imprisonment. We will also talk about borderization facts and consequent processes," Antadze said.