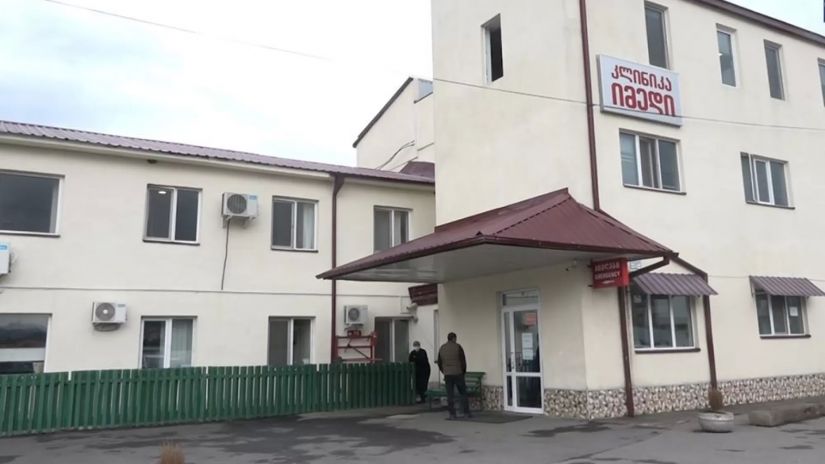 Investigation into Akhaltsikhe nurse's death continues
The Director of Imedi Clinic in Akhaltsikhe, Giorgi Baramidze, claims nurse Megi Bakradze was not left alone in the clinic, and she received medical treatment.
Baramidze said filing charges against two doctors and a nurse does not prove they committed a crime. It is vital to continue the investigation to answer all questions.
Mother of Tea Gzirishvili, a nurse accused of the death of Megi Bakradze, claims her daughter is innocent. Allegedly, she was instructed to give false testimony, Makvala Gzirishvili said and added that her daughter was working in a different department but suddenly involved in the immunization process.
Deputy Health Minister Tamar Gabunia labelled the false testimony to the law enforcement bodies and the regulator as alarming. According to her, it is unacceptable that the team participating in administering Megi Bakradze's case provided false information.
Gabunia said the regulatory agency would continue working on the case.
"It is a grave condition with false testimony, which is very noticeable and means that doctors no longer have confidence in the system at all. They have no hope of proving their truth in the medical field, and this needs attention. It is not a matter of medical mistake, but a very systemic issue," Tamar Gabunia said.
Prosecutor's Office charged two doctors and a nurse of Imedi hospital in Akhaltsikhe for providing false information about the recent death of 28-year-old nurse Megi Bakradze.
The Prosecutor's Office said in a statement that two doctors, identified as B.L. and V.I and a nurse, identified as T.G., who previously claimed that V.I. had provided Bakradze with emergency medical care immediately after she felt unwell following the vaccination, have lied. Investigation revealed that V.I. was not with Bakradze when the latter felt unwell after receiving her first shot of the coronavirus vaccine.
The 27-year-old nurse from the Akhaltsikhe region developed an anaphylactic reaction to the COVID-19 AstraZeneca vaccine on March 18 and fell into a coma.