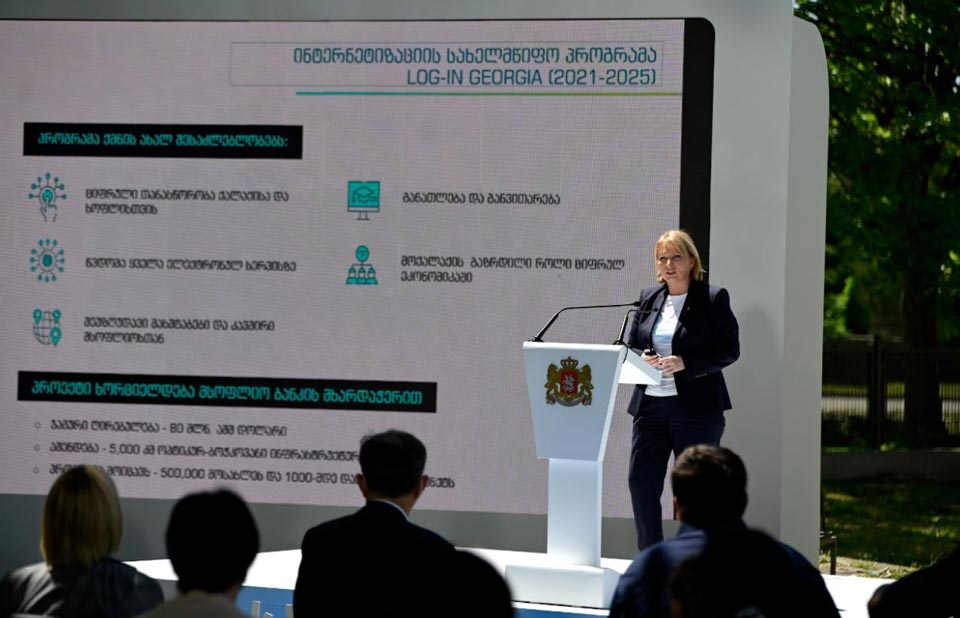 Internalisation project to continue in Kobuleti municipality 
The Log-in Georgia Project, aiming to provide high-speed internet to people in rural areas, will continue in Kobuleti municipality, western Georgia. It is planned to construct 50-kilometer fiber-optic infrastructure, allowing 10,500 residents to use high-quality internet connection and broadband services, Economy Minister Natia Turnava declared on Friday.
Initiated by the Georgian Government, the pilot project of the overarching state program for internet service provision successfully completed in Guria Region. 140-kilometer broadband infrastructure built in Ozurgeti Municipality enables more than 28,000 residents in 49 settlements to enjoy e-healthcare, e-education, e-commerce, and other modern services.
In the first quarter of 2022, the construction of optic networks will launch in Chokhatauri Municipality (network's length: 105 km; 10,700 residents) under the project. In the first quarter of 2022, relevant work will also start in Ambrolauri and Oni Municipalities (network's length: 142 km; 11,000 residents).
The project will conclude in 2025. 500,000 people in 1,000 settlements will have access to the internet, Turnava underscored.
The World Bank has allocated EUR 35.7 million ($40 million equivalent) to support the project.