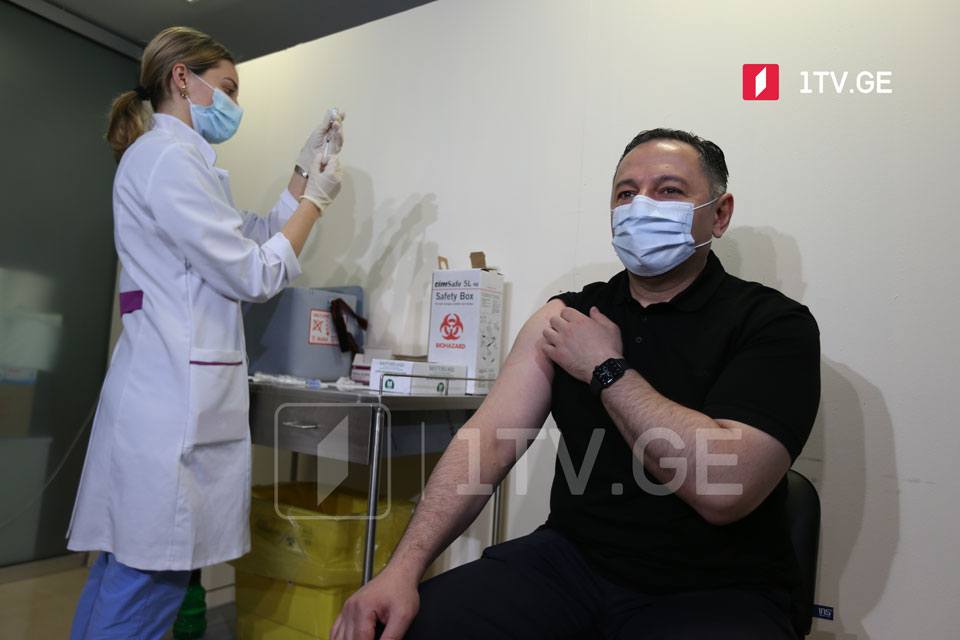 Interior Minister gets COVID-19 jab live on TV
Georgian Interior Minister Vakhtan Gomelauri got his Covid-19 Sinopharm jab live on TV. He urged Georgian citizens to get the vaccine.
"I call on everyone, first of all, the employees of the Ministry of Internal Affairs (MIA), to get the vaccine. The epidemiological situation is deteriorating globally and in Georgia. Many people die of coronavirus. We should get the jab," Gomelauri said.
Director of Patrol Police Department, Vazha Siradze, MIA employees, and Head of the Tbilisi Main Division of the Emergency Management Agency Otar Kereselidze, also inoculated today.
Georgia has received the Pfizer, AstraZeneca, Sinopharm, and Sinovac vaccines as yet. The country is expecting one million doses of the Pfizer vaccine this summer.
The Interagency Coordination Council decided to admit government members, MPs, employees of tourism and hospitality, public transport drivers, and controllers to Covid-19 vaccination this week.