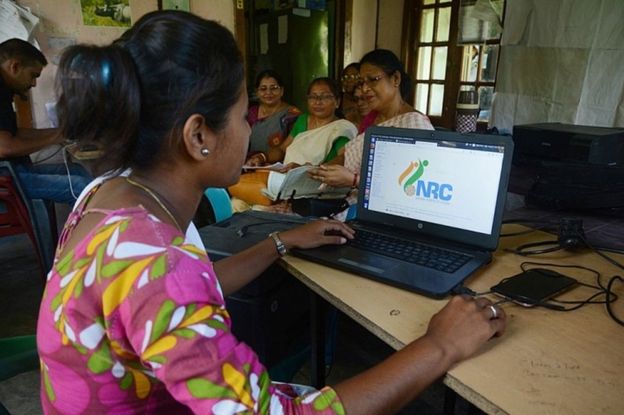 India leaves nearly two million people off citizens' list, fate uncertain
Nearly 2 million people have been left off a list of citizens released on Saturday in India's northeastern state of Assam, after a mammoth years-long exercise to check illegal immigration from neighboring Muslim-majority Bangladesh, Reuters reports.
Resentment against illegal immigrants has simmered for years in Assam, one of India's poorest states, with residents blaming outsiders, many said to come from neighboring Bangladesh, for stealing their jobs and land.
Officials checked documents submitted by roughly 33 million people for a draft released last year of a National Register of Citizens (NRC) in Assam, which left out more than 4 million residents of the state, many of them Hindu.
But 31.1 million people now make up the final list, with 1.9 million excluded, said Prateek Hajela, the coordinator of the state's register. "Any person who is not satisfied with the outcome of the claims and objections can file an appeal before the foreigners' tribunals," Hajela said in a statement, adding that everyone had received an adequate hearing.