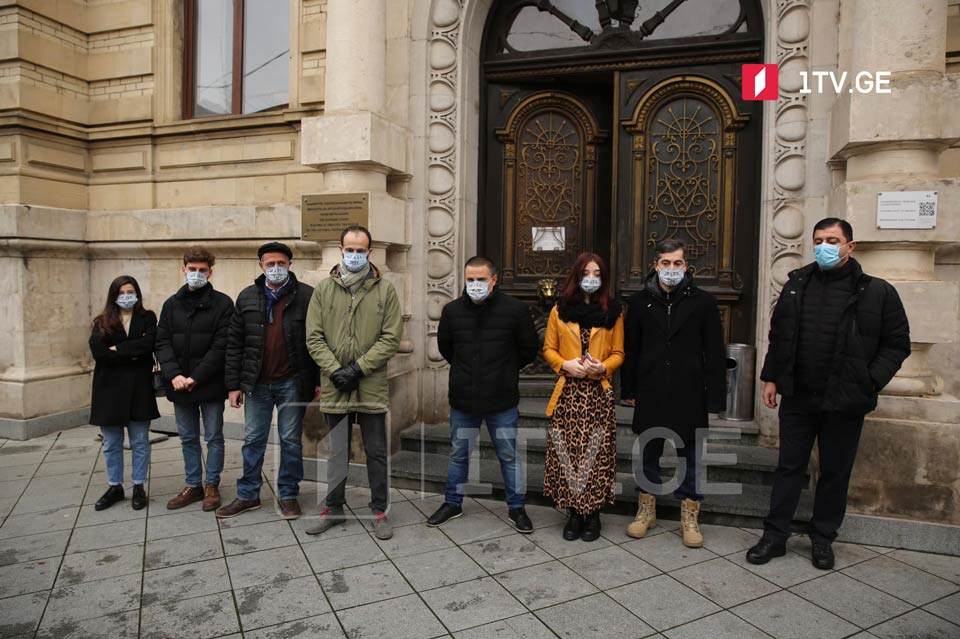 Lawyers rally in front of Supreme Court of Georgia
A group of independent lawyers is holding a Clan Must Leave rally in front of the building of the Supreme Court of Georgia.
The protesters claim that 'the elected judges could not be independent because of the clan in power'.
Lawyers say that justice should be at the service of people while the court is being run by a clan, people who accomplished a million wicked instructions during the previous government, people who know how to adapt to any government and put pressure on judges. This group elects the judges of the Supreme Court today. "The court formed by the clan could not be independent and fair", – one of the protesters, Kakha Tsikarishvili, said.
The hearing of the candidates for the position of a judge of the Supreme Court of Georgia started today. The members of the High Council of Justice will hear two candidates Iveri Abashidze and Gocha Abuseridze.