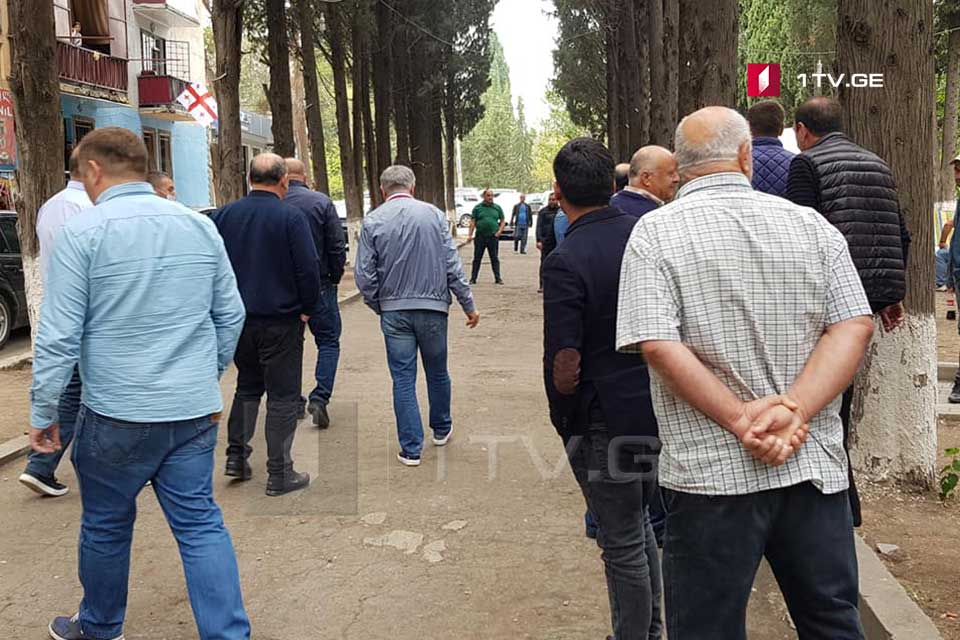 Incident between supporters of National Movement and Georgian Dream took place near the Marneuli district election commission
A confrontation between supporters of the National Movement and the Georgian Dream took place near the Marneuli district election commission.
As the journalist of the Georgian Public Broadcaster reports from the scene, a verbal clash occurred between the majoritarian candidate from the National Movement, the current MP Azer Suleimanov and the head of the Georgian Dream election headquarters Amiran Giorgadze. The tension defused shortly after law enforcement intervened.
Earlier, another incident escalated into a physical confrontation at the district commission.
The district commission chairman said a group of people tried to storm the commission building, after which one of the commission members was physically abused.
Members of the United National Movement and its supporters say they have gathered outside the commission in protest. According to Azer Suleymanov, the commission members held the first meeting yesterday and secretly elected the chairmen of the precincts, as well as deputies. Therefore, they protested today. "National Movement" and "Georgian Dream" accuse each other of provoking the incident.
The persons involved in the incident are being questioned by law enforcement officers. The building of the district election commission is guarded by the police.
The Ministry of Internal Affairs claims that an investigation into the incident was initiated under Article 126 (Violence) of the Criminal Code of Georgia.