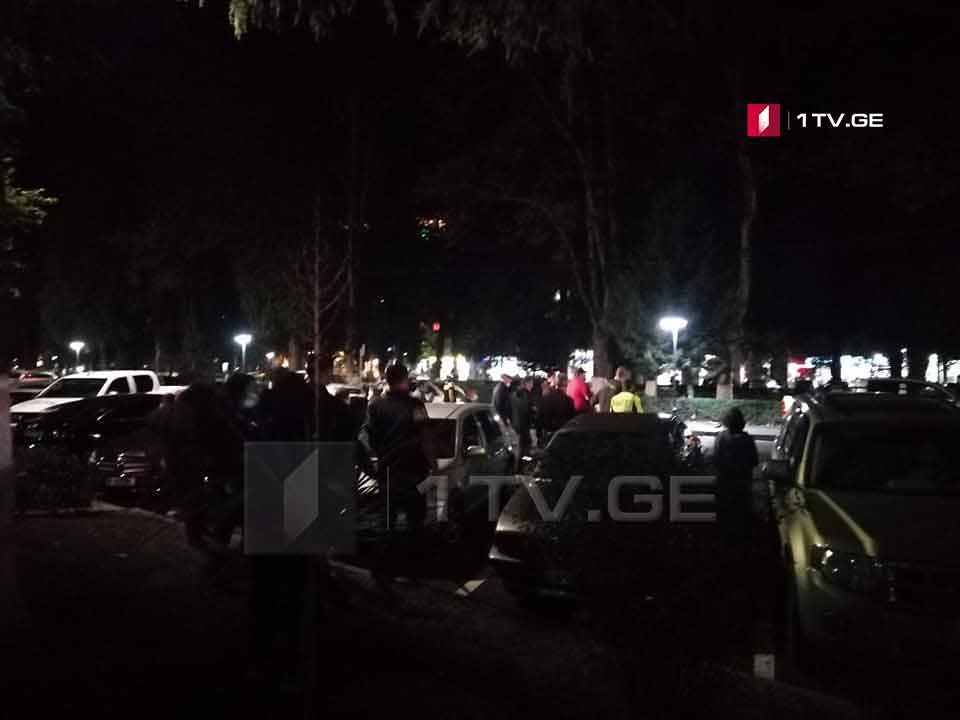 Incident at Bank of Georgia in Zugdidi
An incident took place in Zugdidi town of Samegrelo region at Bank of Georgia, where the assailant has kept hostages for the time being.
Giorgi Gebedava, Majorotarian MP Candidate of Georgian March was physically assaulted when he was telling journalists that the attacker kept his cousin as hostage. An unknown person approached Gabedava from his back and hit him with a bottle.
In an interview with journalists, Gabedava also criticized Gigi Ugulava, one of the leaders of European Georgia Party and said that he would not allow anybody to hold his PR campaign. "Remove this provoker away from here," Gabedava shouted.
The police evicted two people involved in the incident from the place.