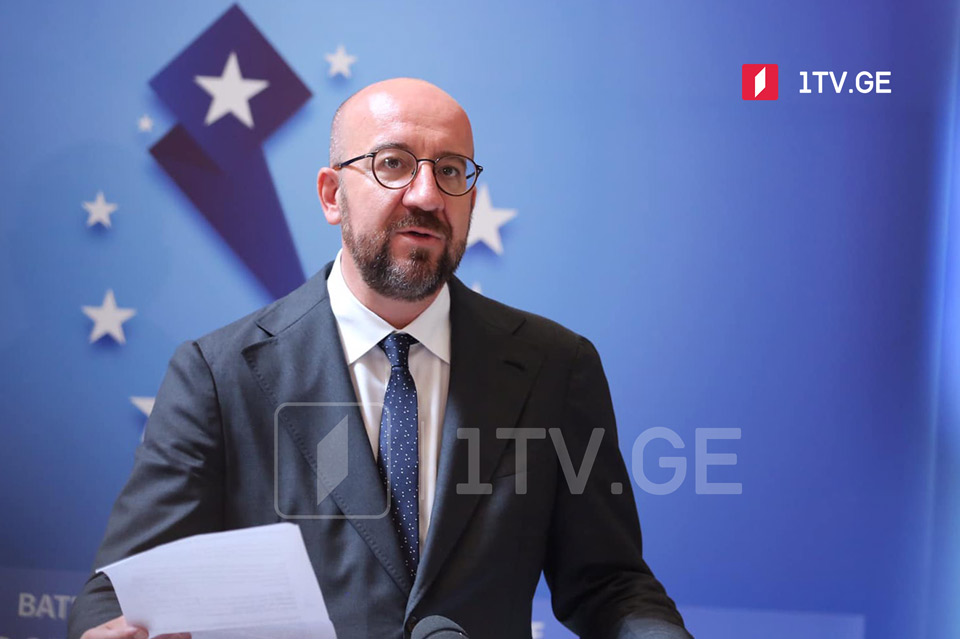 In Georgia, we need to follow through with identified reforms, Charles Michel says
European Council President Charles Michel has addressed this Eastern Partnership Civil Society Assembly today.
Speaking of Georgia, Charles Michel said, "we need to follow through with the identified reforms with coherence and credibility and in respect of fundamental values and in support of credible institutions. If we lose ground in these key areas, we risk losing it elsewhere, too."
Charles Michel stressed that the Eastern Partnership "must live up to the unique challenges of our time – most of all climate change. And we need to tackle these challenges together – including through deeper sectoral and regional cooperation. The EU will support all initiatives to create more synergies and cooperation between partners – including the three associated partners; Georgia, the Republic of Moldova, and Ukraine."
"This will help address the common challenges and pave the way for sustainable growth and political stability, using all existing instruments to support their societies, as they pursue their European aspirations, and foster coordination between the partners and Brussels. This also includes the respective association agendas with the European Union, and this should lead to the sharing of best practices on reforms and on a broader agenda for the future.
Civil society has a critical role in holding governments accountable and clearing the way towards this European future. The new proposed agenda for our post-2020 Eastern Partnership focuses on recovery, resilience and reform. It is underpinned by an ambitious economic and investment plan, mobilising over two billion euro to support the post-pandemic recovery," European Council President underscored.
Civil society is a crucial link with citizens.

Respecting human rights, rule of law, fighting corruption, discrimination and celebrating freedom of expression.

These values define who we are.#EasternPartnership CivilSocietyForum is a vital partner on this path🇪🇺🇦🇲🇦🇿🇧🇾🇬🇪🇲🇩🇺🇦 pic.twitter.com/O5QLnQ9Jcv

— Charles Michel (@eucopresident) November 30, 2021
PM Irakli Garibashvili and his Ukrainian and Moldovan colleagues, Denys Shmyhal and Natalia Gavrilița, will hold meetings with European Council President Charles Michel, European Commission President Ursula von der Leyen, and European Parliament President David Sassoli in Brussels.