Direct flights from Kutaisi to the Netherlands launched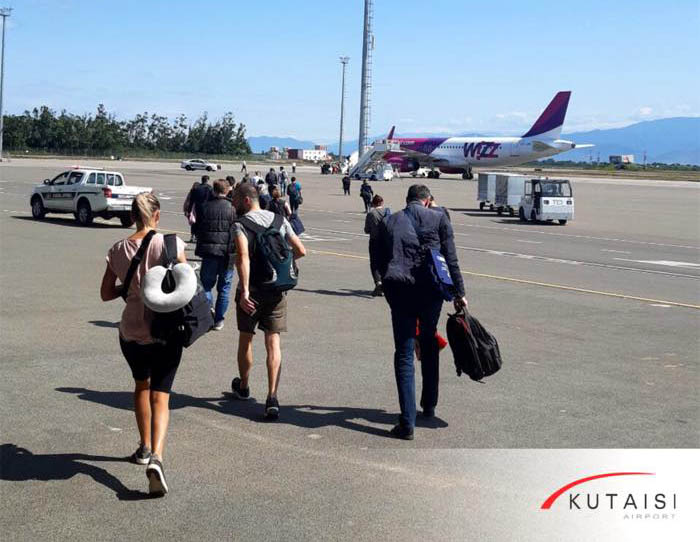 The first direct flight from Kutaisi International Airport to Eindhoven has been implemented today.
The passengers of the first flight were presented with symbolic gifts at Kutaisi Davit Aghmashenebeli International Airport.
Starting today, low-cost Wizz Air Company gradually begins carrying out flights in new directions: Brussels, Copenhagen, Basel, Eindhoven, Tallinn, Bari and Poznan.
Wizz Air Company started operating in Georgia in 2012. In September 2016, the first base of Wizz Air in the region was opened at Kutaisi International Airport. In May 2017, the second based aircraft of Wizz Air and five European destinations were added. In 2018, the air company transported 95 percent of passengers of Kutaisi International Airport  (587,643 passengers).