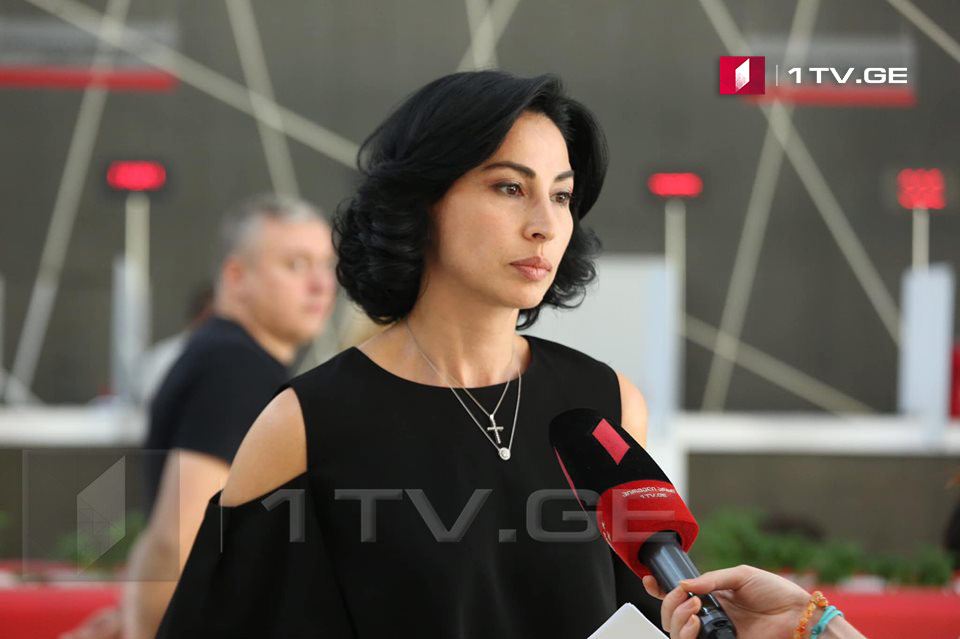 Ia Kitsmarishvili goes to court seeking 30% of shares of Rustavi 2 TV Company
Ia Kitsmarishvili, the spouse of "Rustavi 2 TV" co-founder Erosi Kitsmarishvili, has filed a lawsuit to Tbilisi City Court seeking a 30% of shares of Rustavi 2 TV Company.
As Ia Kitsmarishvili claims years ago founders of Rustavi 2 were forced to give up the company shares against their will.
"I, as the legal successor of Erosi Kitsmarishvili, have every legal and moral right to claim 30% of shares. This demand has not arisen today, Erosi started the legal dispute in 2009. He applied to Saakashvili's court requesting to return his shares. Saakashvili's court ruled that Kibar Khalvashi did not pay the amount for this share. I, as the legal successor of Erosi, have the right to claim this share, especially now when Khalvashi has filed a similar kind of lawsuit and 100% of shares has returned to him. Today, Kibar Khalvashi plans to sell Rustavi 2 and I would like to urge potential buyers to refrain from buying the disputed property",  – Ia Kitsmarishvili said.
Kibar Khalvashi the owner of 100% of the Rustavi 2 TV Company released the statement today, according to which he plans to sell the TV company.
On July 18, 2019 the European Court of Human Rights published a judgment into the case of Rustavi 2. Chamber of the European Court of Human Rights (ECHR) declared there has been no breach in fair trial guarantees in Rustavi 2 ownership dispute. On the same day, TV Company was returned under Kibar Khalvashi's ownership.  The National Public Registry (NAPR) registered Paata Salia, the lawyer of Kibar Khalvashi, as the Director-General of Rustavi 2 TV Company.
The founders and co-owners of TV broadcaster Erosi Kitsmarishvili, Davit Dvali and Jarji Akimidze gave up their shares in 2004. Three men owned 30% of shares each.