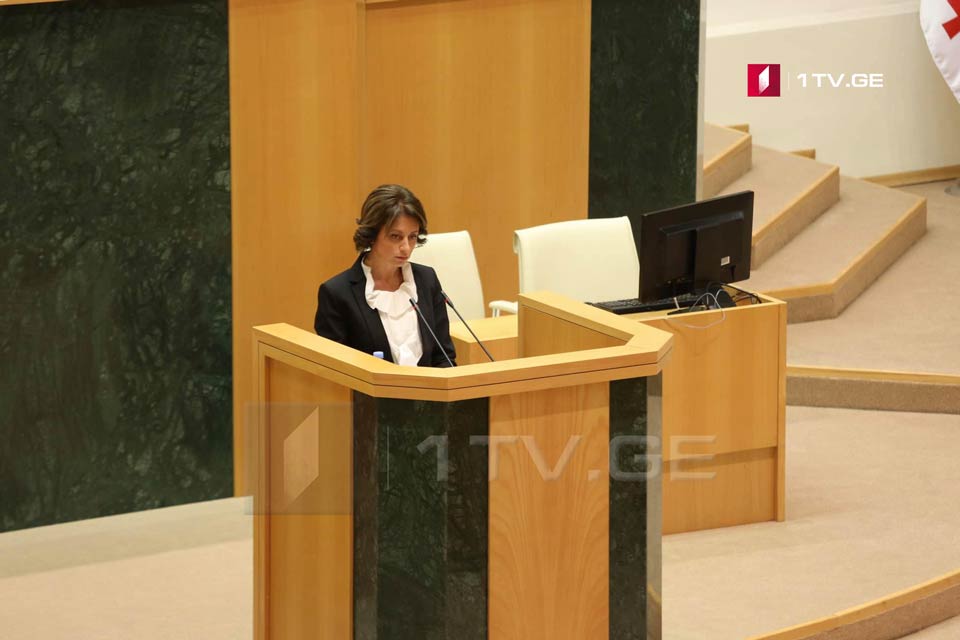 Health Ministry to hold negotiations with countries for medication of oncology patients at reasonable price
Health Ministry plans to hold negotiations and reach an agreement with several countries for the medication of oncology patients at a reasonable price. This initiative refers to the countries where Georgian patients leave for to undergo treatment and rehabilitation.
Ekaterine Tikaradze, the candidate for post of Minister of IDPs, Labor, Health and Social Affairs introduced the initiative to lawmakers during the expanded sitting of three parliamentary committees.
Tikaradze said that detection of oncology diseases at an early stage and introduction of new approaches were priorities for the Ministry.
"Since the migration of Georgian citizens is high with the purpose of diagnostics and medication of oncology diseases, the government will hold high-level negotiations with those countries where Georgian patients migrate. The ministry plans to do so to ensure medication of patients at a reasonable price until the Georgian health system provides them with accessibility to corresponding standards and quality," Tikaradze said.