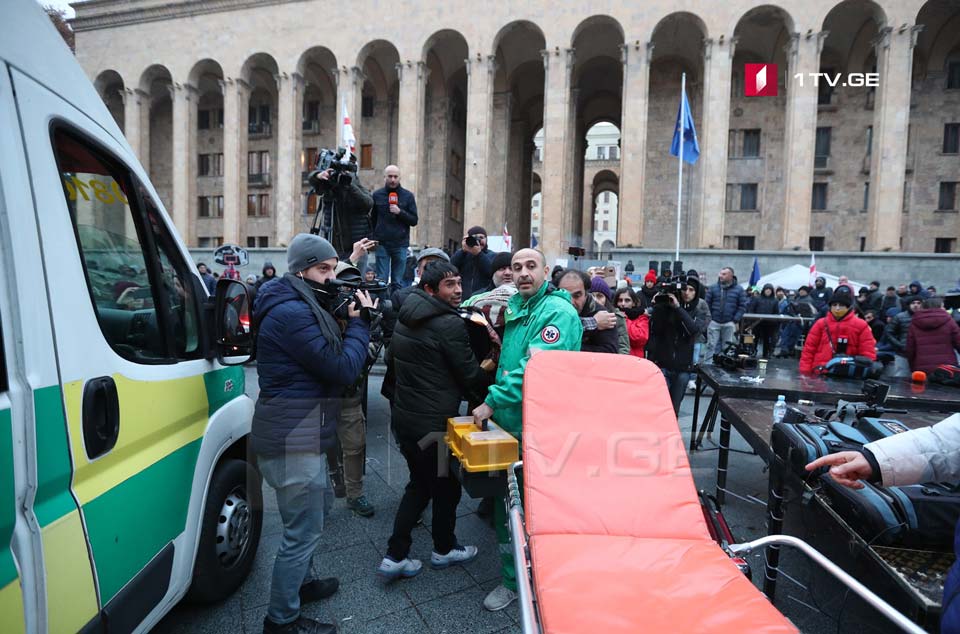 Health Ministry says four people hospitalized after November 26 rally dispersal
Four people were hospitalized after the riot police dispersed a protest rally outside the parliament building, the Ministry of Health said in a statement released on Tuesday.
"One person has already been discharged from hospital, while three patients are still undergoing medical treatment," the statement reads.
As for the man, who was reportedly shocked by cold water after riot police used water cannon to disperse the rally, the Health Ministry denies the reports and says that the man suffered from alcohol intoxication.
The Riot Police used water cannon to disperse protesters near Georgia's parliament early morning on Tuesday. Twenty-eight people were detained during the protest last night. Reportedly, the detainees have been taken to Dighomi temporary detention isolator. Three people were injured. They were provided first medical aid at medical institutions.