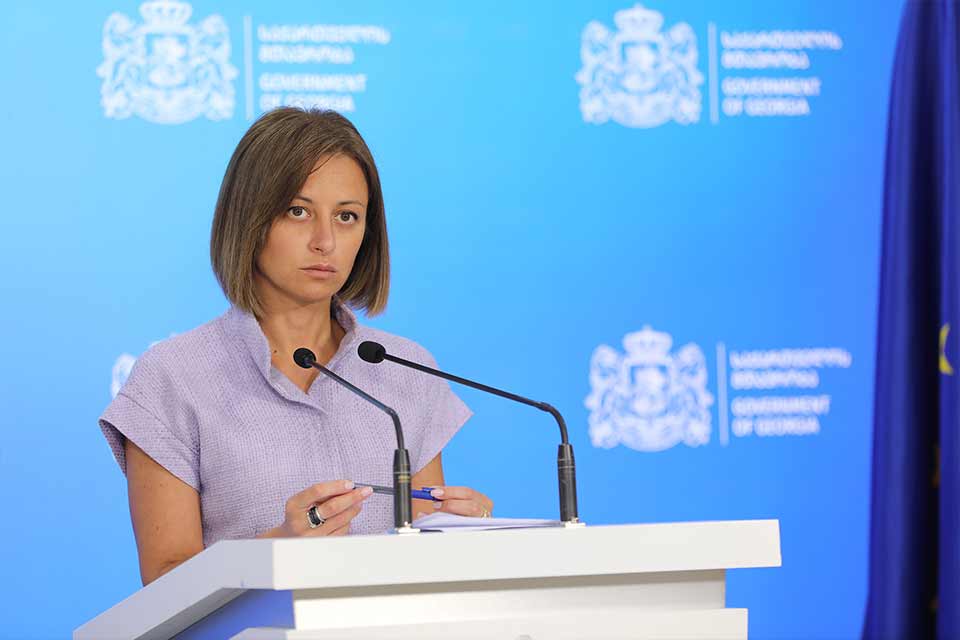 Health Minister reports on vaccination performance
Only 2.85 per cent of patients vaccinated with a single dose, regardless of the vaccine, and 2.13 per cent of fully vaccinated patients were hospitalized against 95 per cent of unvaccinated citizens who end up in clinics, said Georgian Health Minister Ekaterine Tikaradze.
"This confirms the effectiveness of immunization in the struggle against the pandemic. I ask everybody to join the immunization process," the minister claimed.
Ekaterine Tikaradze said the medical sector spared no effort to manage the infection and leave no critical patient unattended out of the hospital. She stressed the government would use the field hospital in case of emergency only.
As of August 17, a total of 831 814 people got the Covid-19 vaccine.