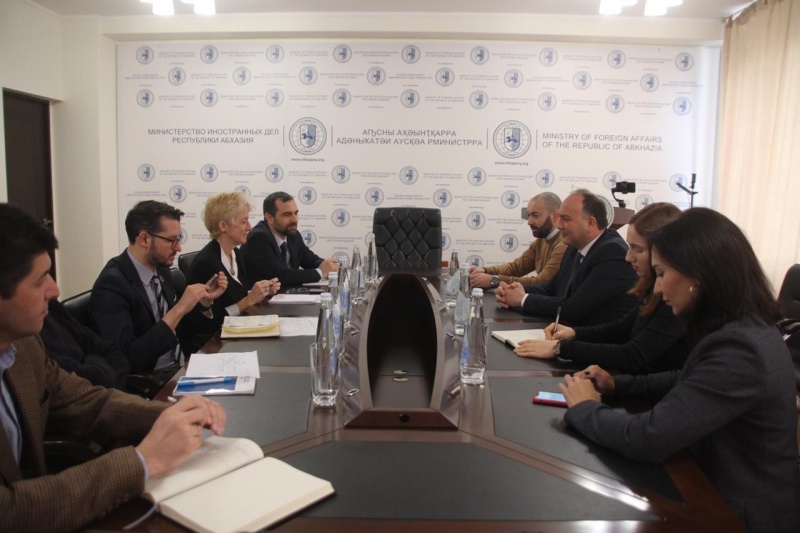 Head of WHO office in Georgia arrived in occupied Abkhazia
A delegation of the World Health Organization arrived in occupied Abkhazia. This is reported by the local media. According to information, the delegation included the following persons: the head of the WHO office in Georgia Silviu Domente, emergency program coordinator Radu Cojocaru, the expert Abdubuua Marufoev, as well as the Resident Representative of the United Nations Development Programme (UNDP) in Georgia, Louisa Vinton.
According to local media, Louise Vinton informed the so-called Foreign Minister of Occupied Abkhazia Daur Kove about the form of support in the fight against coronavirus.
According to local media, the World Health Organization delegation handed over medical supplies to occupied Abkhazia to fight coronavirus.