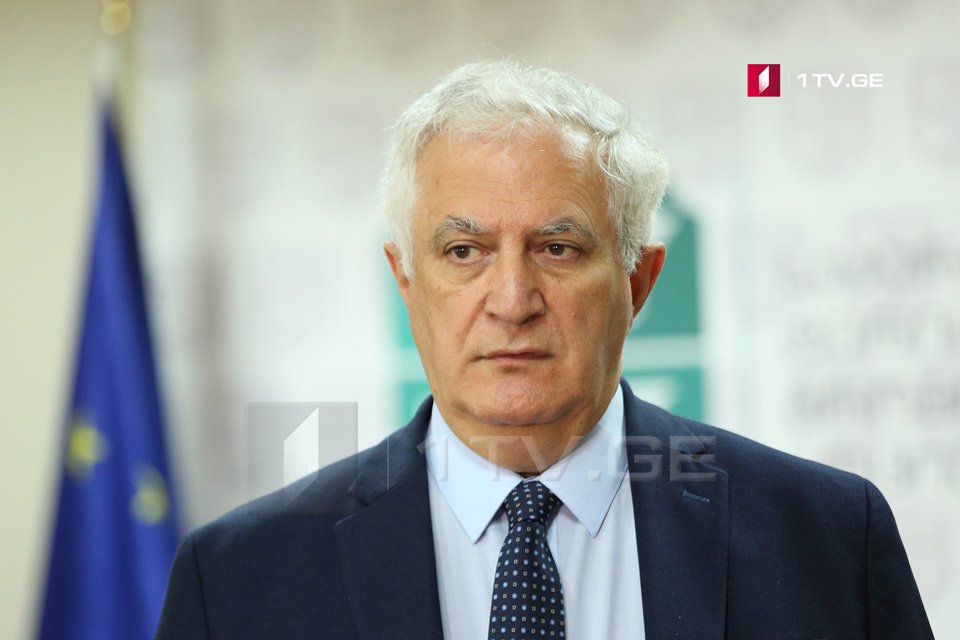 Head of NCDC labels Russia's statement on Lugar Lab as absurd
"Probably, it is not necessary to respond to Russia's accusations. We all know that these accusations are absurd," Amiran Gamkrelidze, Head of the National Center for Disease Control and Public Health of Georgia (NCDC) has echoed Russian Foreign Ministry's statement regarding Lugar Lab.
As Gamkrelidze told Georgian First Channel, "Moscow's allegations against Lugar Lab are groundless. Russia was using it in terms of the expediency of certain political situation."
"As you know, Lugar Lab's and in general, the country's main partner is the United States. Their contribution to the establishment of a unified health care network in Georgia is immeasurable.

Lugar Lab has already made a huge contribution to the development of Georgia's public health system. At very least, coronavirus pandemic can be noted. The first coronavirus studies started in Lugar's Lab," Gamkrelidze stressed.
As for Russia's request to allow Russian experts to Lugar Lab, Gamkrelidze noted that "experts are allowed to visit the Lab as part of the international missions."
"Russians should not hope to come here as our chefs and supervisors. As part of international missions, they can participate just as much as the Germans, the French, the English.

They have been in Lugar Lab many times. They know well what we are doing, "Gamkrelidze said.
Russia's Foreign Ministry said it has questions on the US Department of Defense's military-biological activities in various parts of the world, including near the Russian border. In this context, the Russian Foreign Ministry mentioned the Lugar Laboratory.
Russia is requesting Russian experts' visit to the Lugar Lab's laboratories.