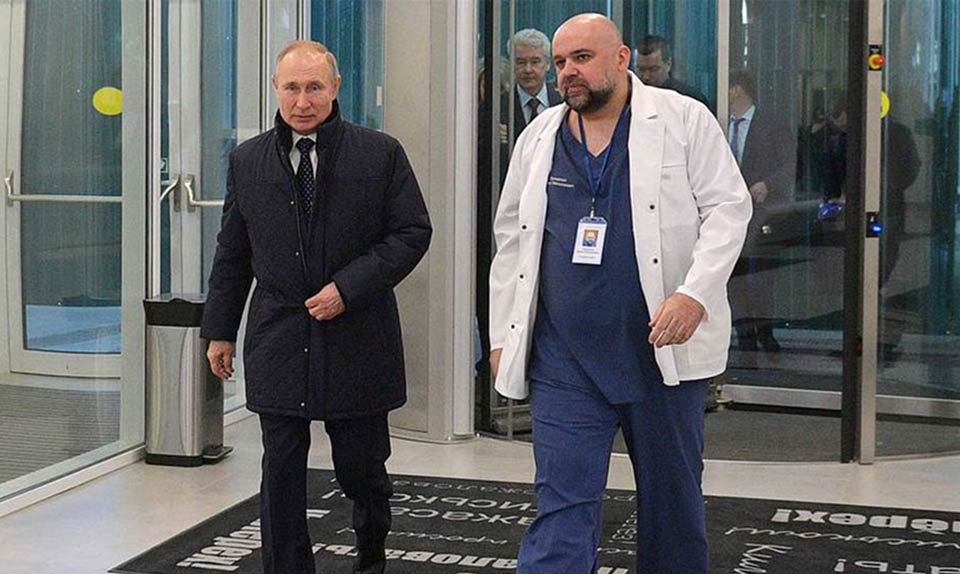 Head of Moscow hospital visited by Vladimir Putin tests positive for COVID-19
Denis Protsenko, head doctor of the hospital in Moscow has tested positive for COVID-19. Russian President Vladimir Putin visited this clinic earlier this month.
According to Rossya 24, Denis Protsenko 's health is satisfactory and he is being treated at his clinic.
Vladimir Putin visited the Infectious Disease Clinic and wearing protective gear inspected the medical facility along with Denis Protsenko on March 24.