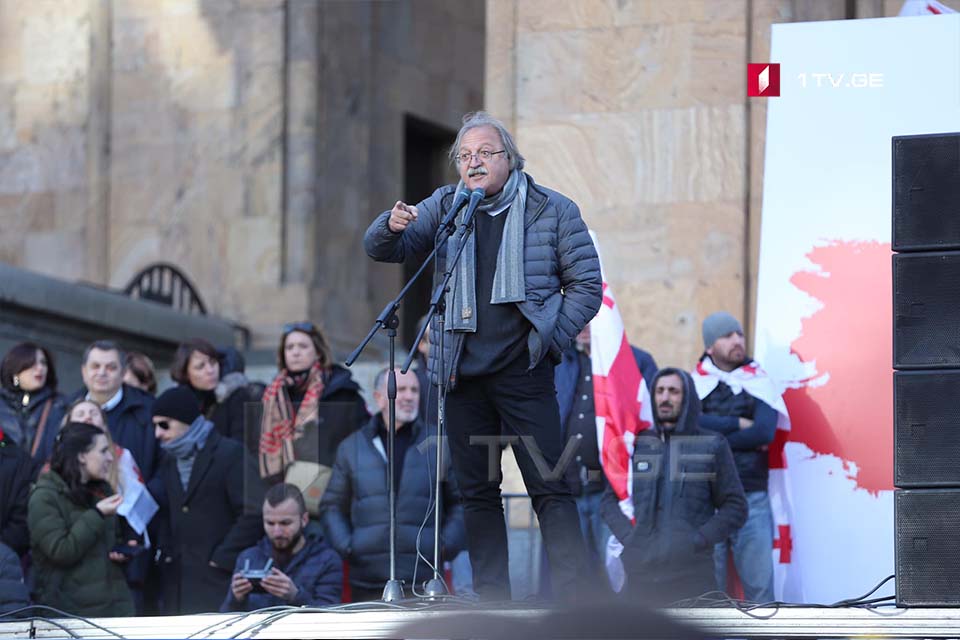 Grigol Vashadze - We are starting to picket the Parliament
'We are not going to stop demonstrations, we are starting to picket the Parliament,- one of the leaders of the 'United National Movement,' Grigol Vashadze said in his speech at the protest rally outside the Parliament.
As he added, the Parliament has lost its function.
'We should use all the radical instruments provided by the constitution and legislation to give Georgia back to its citizens.

Do not try to blame everything on Bidzina Ivanishvili. You, as MPs, as members of government, as officials, will be responsible for this, at least morally responsible, '- Grigol Vashadze said.
The demonstration is underway on Rustaveli Avenue, in front of the Parliament building.
Parliamentary and nonparliamentary opposition parties, including the United National Movement, European Georgia, Democratic Movement-United Georgia, and Lelo joined the demonstration. Protesters from the regions of Georgia have already joined the rally.
Meanwhile, the Ministry of Internal Affairs of Georgia announced that police will ensure safety and public order at the protest rallies, as well as the freedom of expression of demonstrators.
Opposition and civic activists are holding demonstrations amid the parliament's rejection of the electoral bill which envisaged to move from a mixed electoral system to a proportional one.