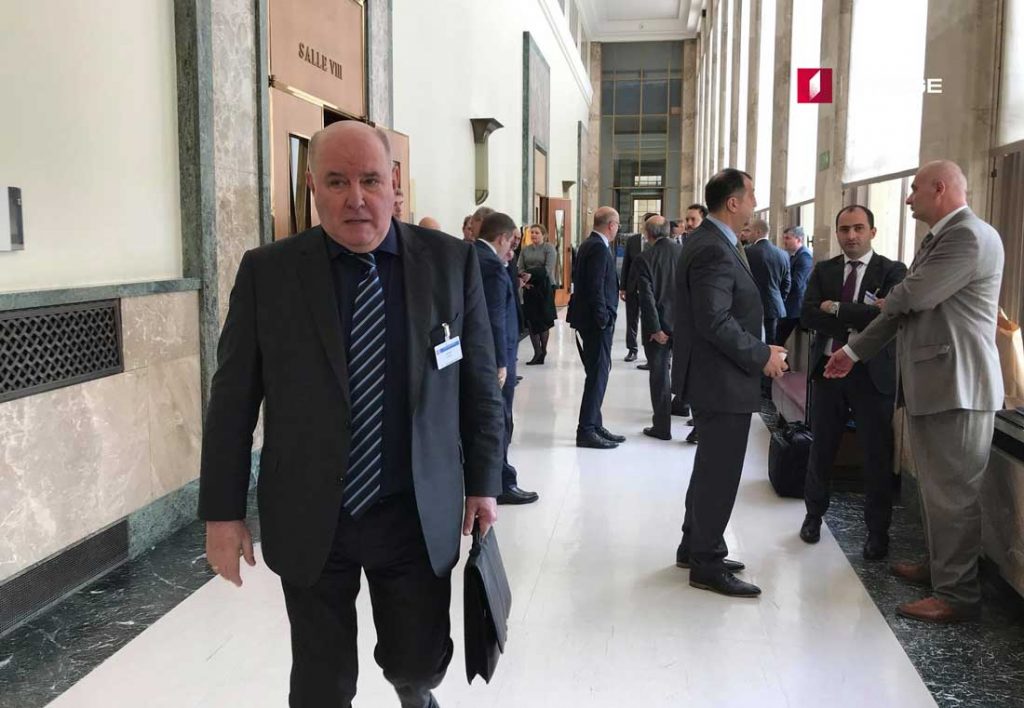 Gregory Karasin – We failed to agree on text of Agreement on Non-Use of Force
Participants of Geneva talks have dissimilar views about what has to be written in the agreement on non-use of force – Gregory Karasin, Deputy Russian Foreign Minister told journalists after completion of the 43rd round of internationally mediated negotiations in Geneva.
"Unfortunately, we failed to agree on text of the agreement. The 2008 agreement is differently perceived in Tbilisi, Tskhinvali, Sokhumi and Moscow," Karasin stated.
The 43rd round of Geneva talks took place on March 27-28. Davit Dondua, Deputy Georgian Foreign Minister headed up the Georgian delegation.