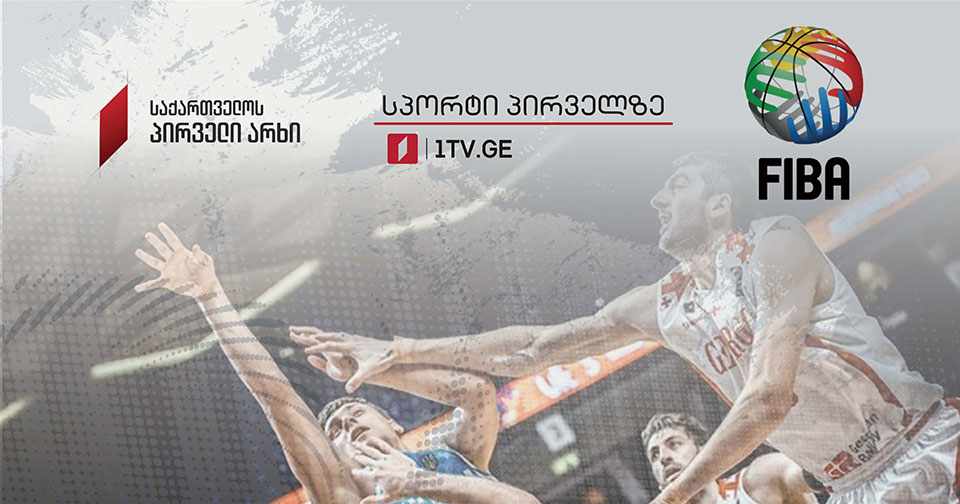 GPB wins exclusive right to live broadcast FIBA matches
Georgian Public Broadcaster (GPB) won the right from the International Basketball Federation (FIBA) to live broadcast basketball matches. Based on the contract, TV viewers will have the opportunity to watch all games of the Georgian basketball team in the World and European Championship selection tournaments. GPB will broadcast live the 2023 FIBA Basketball World Cup first game between Georgian and Ukrainian basketballers on November 26.
"Sports, same as news and education, is the priority of the Public Broadcaster. The promotion of a healthy lifestyle is a better future for young generations. Large-scale sports activities are the products that our audience expects from the GPB. Nobody will say that it is easy to obtain a broadcasting license for international tournaments. That costs money and requires good partnerships both internally and abroad.
GPB annually spends GEL 4 million GEL for international licenses, while the public broadcaster has no commercial interest in the live transmission, but familiarizes the Georgian TV audience with national teams and sportsmen. National and sports achievements and victories are indeed what unites us," said GPB Director General Tinatin Berdzenishvili.
GPB will exclusively broadcast the 2023 FIBA Basketball World Cup and the 2025 EuroBasket as well as the world championship and Euro basket among women. GPB had contacts with FIBA previously; it will also broadcast the 2021 EuroBasket, which was postponed due to the Covid-19 pandemic for 2022. In February 2022, GPB will also broadcast Beijing Winter Olympics with the participation of Georgian sportsmen. GPB also won the license to live-broadcast the 2024 Paris Summer Olympic Games.